Love chicken? Ready for something different? Make this baked balsamic chicken breast for dinner. Pair it with these roasted sweet potatoes and broccoli for a delicious dinner idea.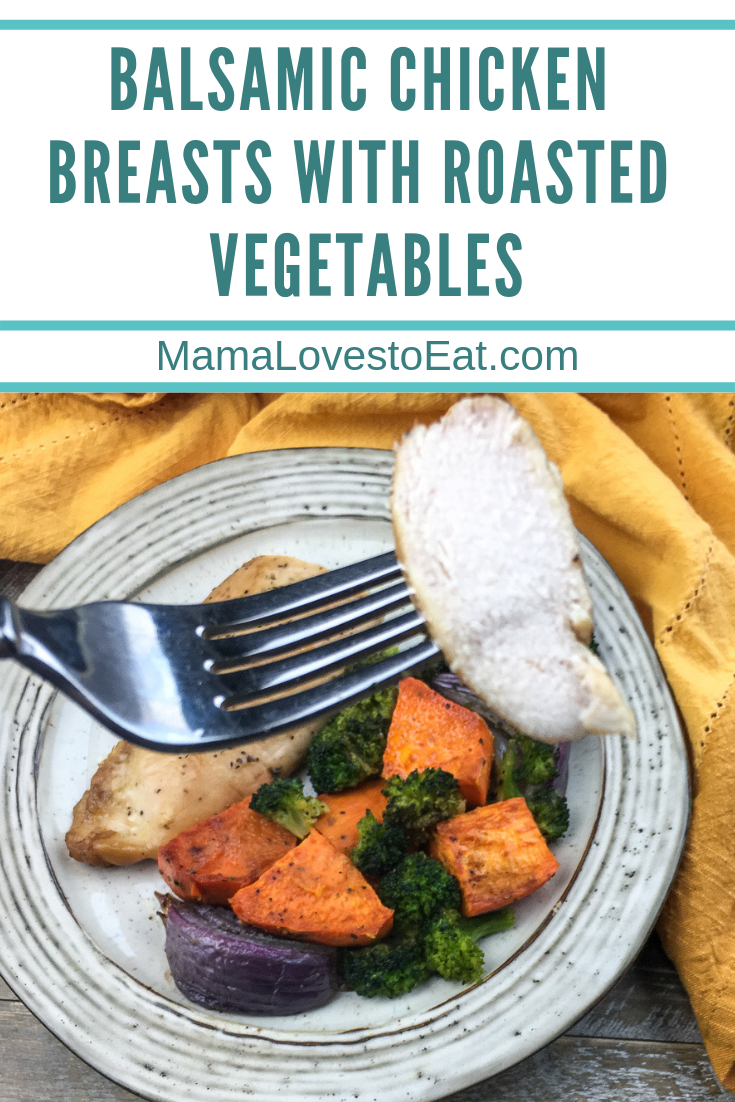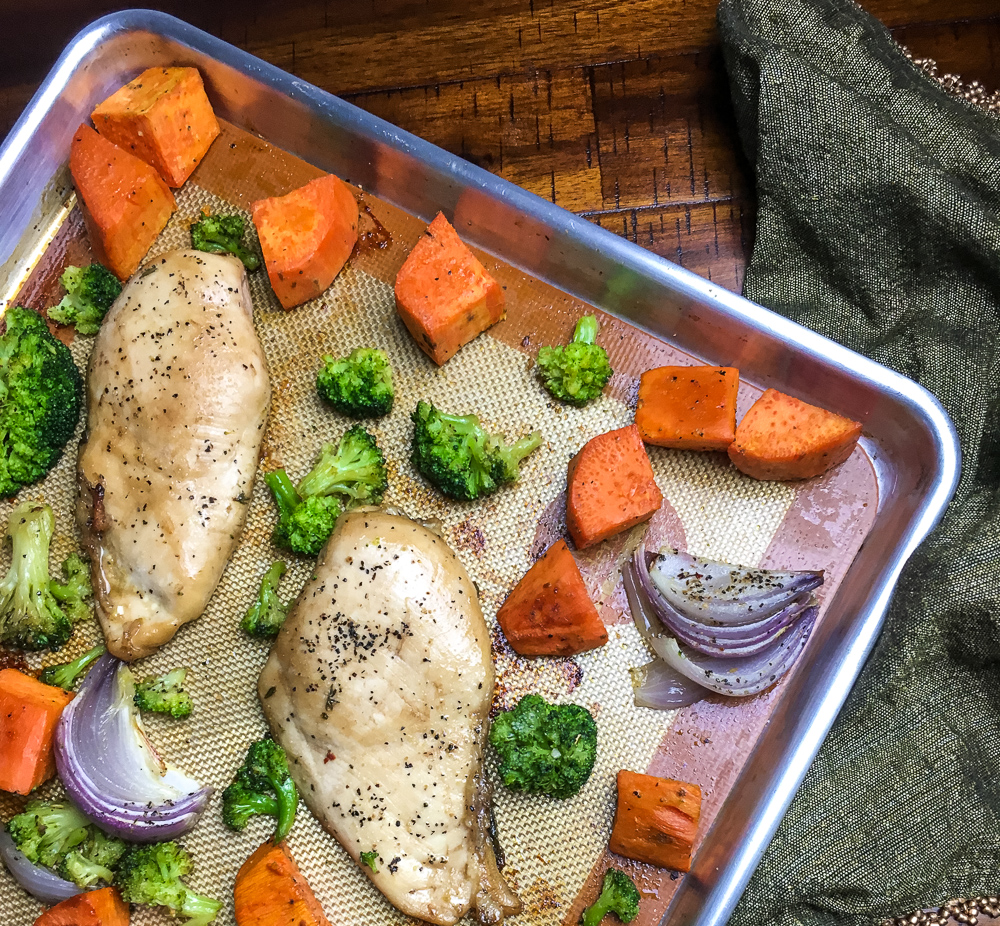 Ready to add a new chicken recipe to your meal plan? When you taste how amazing this baked balsamic chicken breast tastes, you will never complain about chicken again. With this recipe for baked chicken, your sides are included, roasted sweet potatoes and broccoli. Dinner is served.
What gives this chicken dish such a great flavor is that the chicken is marinated. The flavor gets deep into the chicken and it tastes fantastic. The marinade helps to keep the chicken moist while it is cooking.
How Long to Marinate Chicken
When you are marinating chicken you want to marinate it for at least a half hour. The longer it is marinated, the more the flavor gets into the chicken, the better it tastes. I like to marinate overnight. That is as long as I think about it beforehand. A lot of times, I get absentminded and forget to do it the day before.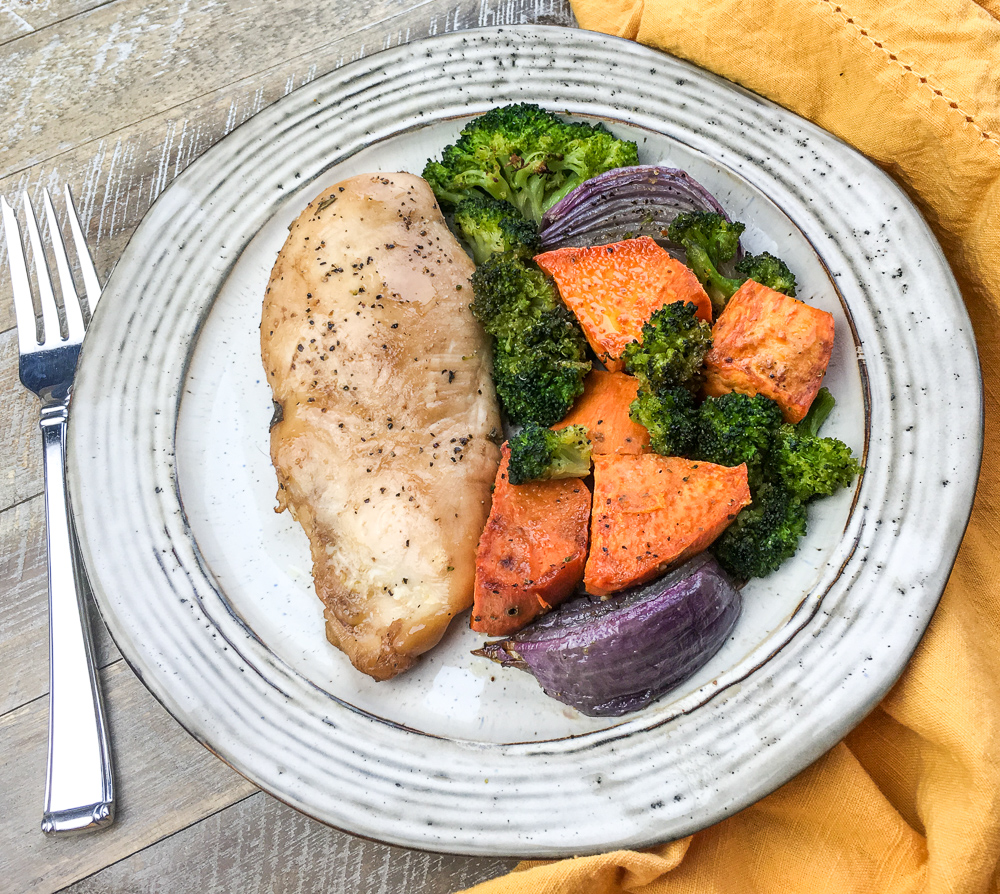 Balsamic Chicken Breasts with Roasted Sweet Potatoes and Broccoli
Prep time: 10 minutes (+ time to marinate)*
Cook time: 20-25 minutes
Serves: 4
*Allow 30 minutes to overnight for the chicken to marinate. See below for further details.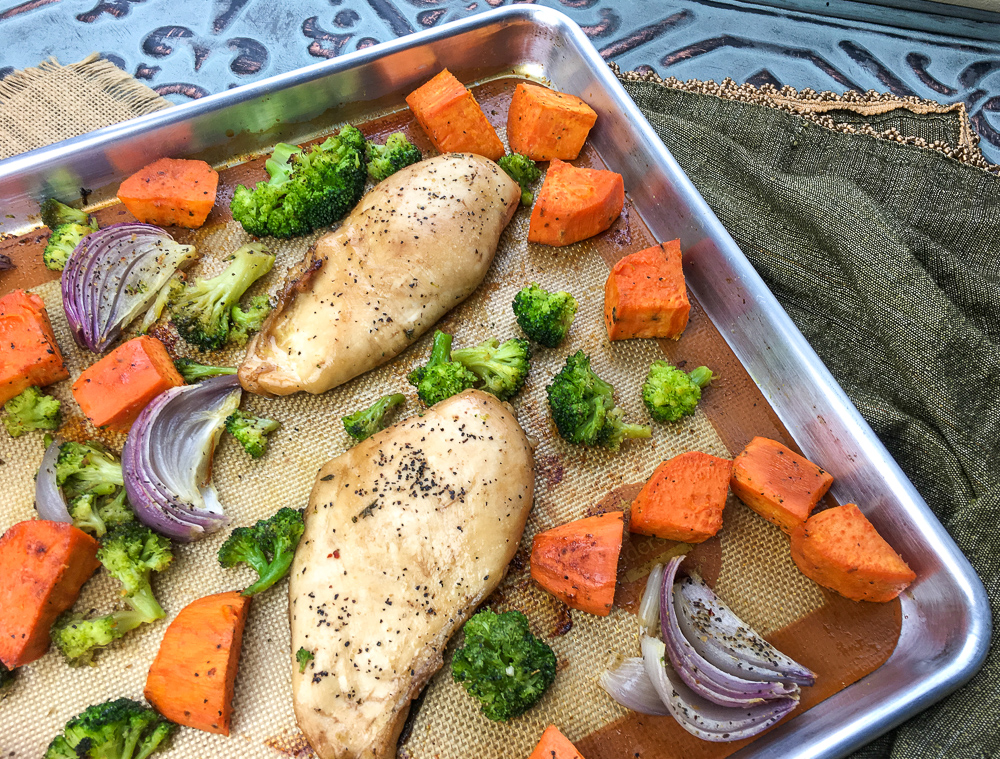 4 skinless boneless chicken breasts – large
1 tbsp olive oil
2 tbsp balsamic vinegar
1 tbsp orange juice
1 tsp orange zest
salt and pepper
Your favorite veggies for roasting
INSTRUCTIONS
Preheat the oven to 400°F
Place chicken on a prepared baking sheet.
Combine the olive oil, balsamic vinegar, orange juice and zest.
Drizzle the olive oil mixture over the chicken breast.
If adding veggies, toss veggies with 1 tsp of oil oil, salt and pepper to taste and place around the chicken.
Bake for 20- 30 minutes until the chicken is cooked through.