A lot of my friends have been through divorces lately. I think emotions are rising due to quarantines and people are wanting to make huge changes in their lives. I am very thankful for my relationship, but unfortunately, I know the process very well due to so many friends that have been going through it. I see them struggle and I know what has and has not helped them get through their divorce. Here are a few ways to get through a divorce, that I've learned from all of them:
Take Time To Grieve
First of all, you need to give yourself enough time to grieve and this looks different for everyone involved. Some people need a week, others need a month, and some need 2-4+ months. No matter how long or how short it takes you to grieve (as long as you are really grieving), all that matters is that you are working through these emotions before anything else. Take down old picture albums of the marriage, play "your" songs. Have a good cry. Cry deeply and then let it go. Give yourself a time limit on your grief (make it a while, though, because remember: everyone is different), and then make a pact with yourself that you won't let yourself dwell on the negative feelings any longer. Having a daily pity party is good at the beginning of your adjustment period, but you need to set a limit on it. Will emotions come up along the way, after the grieving process? Sure. But, it cannot happen every single day.
Know Your Worth
Do not go back to a relationship that was unhealthy. To do this, you need to stand your ground and know your worth. Just remember: you are worthy of something great and you are worthy of love. When a spouse files for divorce, your self-esteem can take a beating. Some report feeling worthless or unlovable, and I completely understand, but KNOW YOUR WORTH and try your best to get past those terrible feelings. Just because you are not able to make the relationship work with that one person doesn't mean you can't move on and find a loving relationship. The divorce may have had much more to do with your spouse and his/her issues than being about you. Don't blame yourself. Self-criticism only makes it much harder on yourself. This is the time to be good to yourself, not beat yourself up.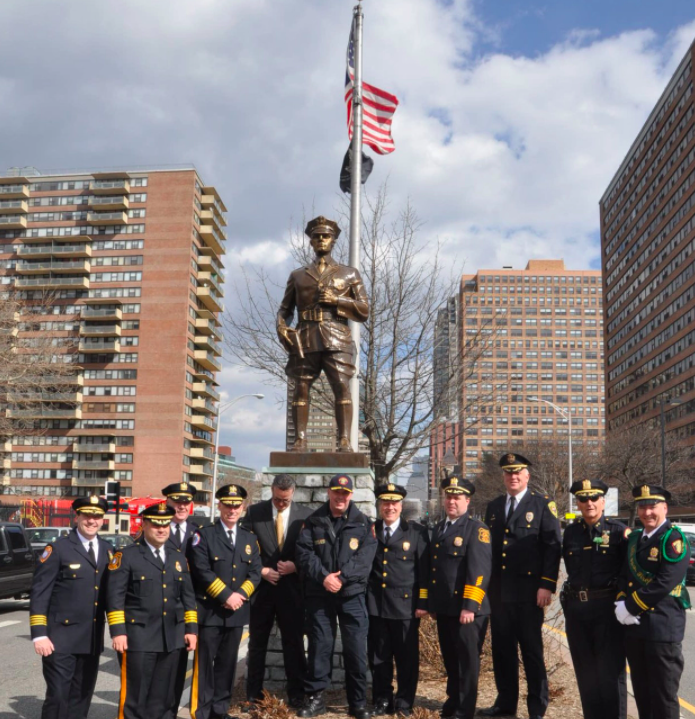 Rally Up Your Friends
Don't go through this alone – you have so many family members and friends that would love to be there for you during this time. Sharing your feelings with them can help you get through this period. But, if you want to keep things on the down-low with your friend group, you do not have to throw your burdens their way. Instead, maybe consider joining a support group where you can talk to others in similar situations. Isolating yourself can raise your stress levels, reduce your concentration, and get in the way of your work, relationships and overall health. Don't be afraid to get outside help if you need it.
Hire An Investigator
Unfortunately, a lot of divorces end up in a really ugly divorce battle, custody battle, or other court case. If this is the case with your divorce, please do not tackle it alone. First, hire a great attorney to fight for you. Then, hire a great investigator. The best way to win your case? Have rock solid proof and that is much easier to have with the help of an investigator such as, Cowan Investigations. They can help when it comes to New Jersey computer forensics, cohabitation investigations, surveillance investigations, alimony investigations, and more. Bob Cowan is a private investigator that you can trust. He has over 35 years of law enforcement experience, in the field, and he has vast experience and knowledge when it comes to investigations, the law, and how the law applies to your specific case. While other investigators in New Jersey might have some background and experience, none have the experience and knowledge that Bob Cowan offers his clients. Their website says, "One thing you won't find at New Jersey Based Cowan Investigations is a group of 9:00AM to 5:00PM administrative pencil pushers. All the upper echelon personnel at New Jersey based Cowan Investigations were always first and foremost street cops throughout their long careers. When you retain Cowan Investigations either Bob, Joe or Tom will be out in the field during each and every investigation we handle. Hands down, you will not find a more experienced and capable team of street savvy private investigators in New Jersey. Former Chief Cowan and his team are prepared to put their vast wealth of experience and knowledge to work for you, all you have to do is call or email us."

Take Care Of Yourself
It can be easy to load up the ice cream and candy after an emotional situation, such as a divorce. Don't forget to take care of yourself physically AND emotionally. Be good to your body and be good to your mind. Also do not forget who you were before your relationship. This is a great way to help you get back on-track. What were your hopes and dreams? Were there places you wanted to go or new things you wanted to try? This is a perfect time to take that writing workshop, art class, or other activities that interest you. Do something that you love to help you see light and happiness again.