Looking for the perfect mocha brownies recipe that is perfect for Christmas? These Peppermint Mocha Brownies are amazing.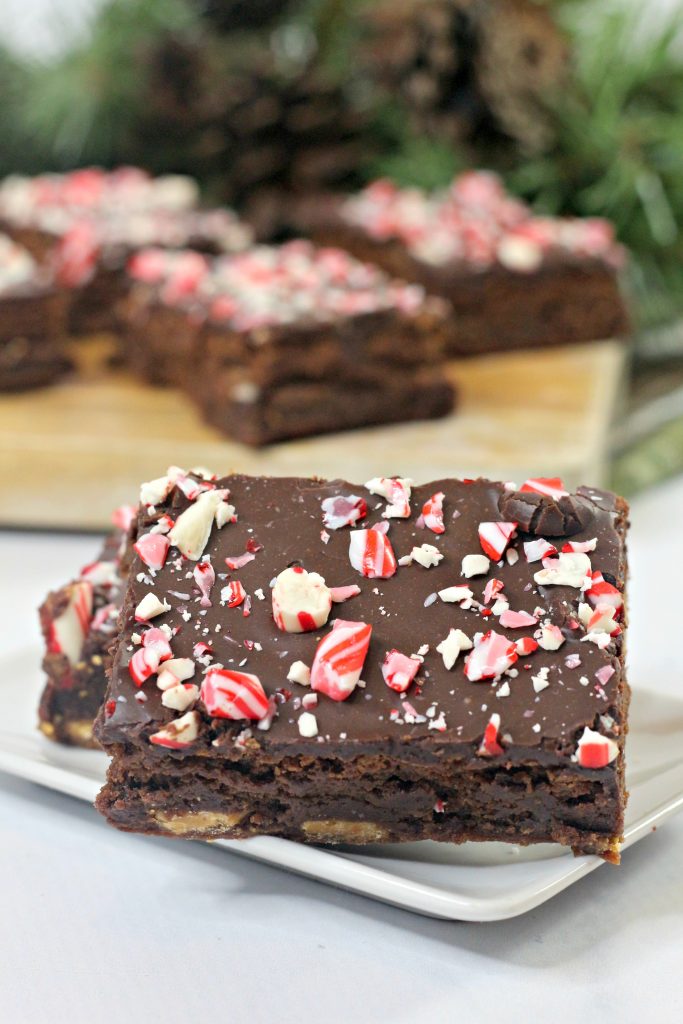 Peppermint Mocha Brownies
It doesn't matter where we go, everyone asks us to bring brownies. They disappear so fast I have started to make a double batch. For the holidays, I like to change things up a little bit and make it a little more festive. These peppermint mocha brownies are one of my favorites. Fudgy brownies with a hit of coffee and peppermint topped with peppermint candy canes, What's not to love?
What gives these brownies the Peppermint Mocha Flavor
When you are making these brownies, the peppermint comes from adding peppermint extract. While you can do it with just the peppermint candy canes, I like to have a little crunch not a lot of crunch. You can certainly add more candy cane inside the brownies to bring more peppermint crunch. The mocha is there from adding instant coffee. This brings a hint of mocha without the overwhelming the brownie.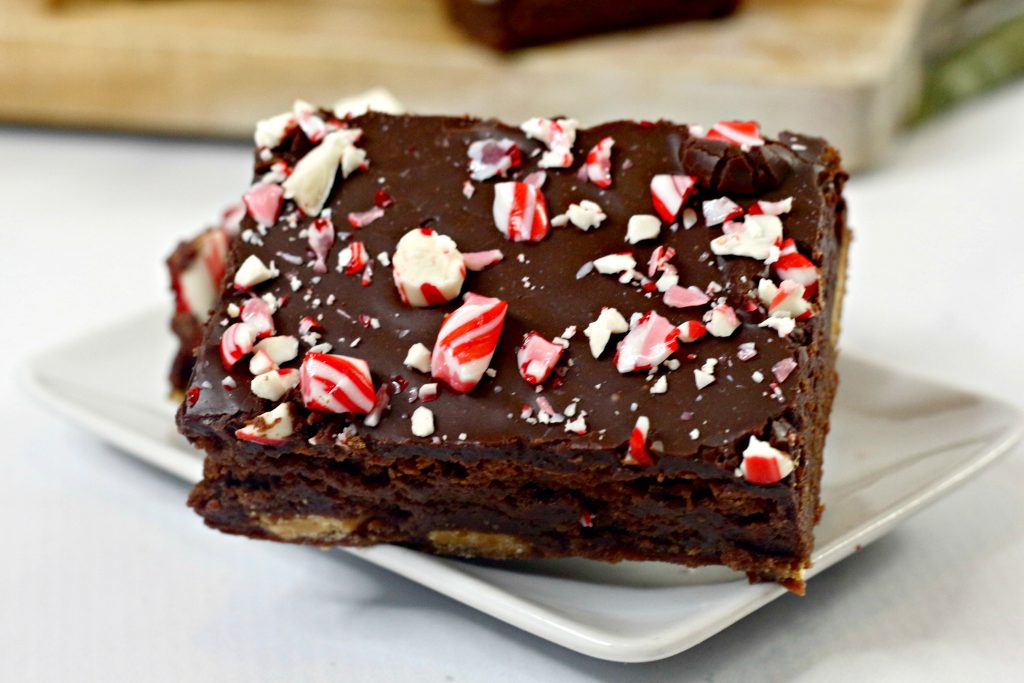 How to Store Mocha Brownies
Whenever you make brownies, no matter what flavor, you want to store them in an airtight container. The mocha brownies should be kept at room temperature to have the best texture.
How Long do Brownies Last
In this house, brownies do not stand a chance. I don't think they have ever had the chance to go bad. If your house doesn't eat them as fast, the brownies will stay good for about 4 days as long as they are covered well so that they do not get stale.
Can I Freeze Brownies with Peppermint Mocha
Whenever I want to make something ahead of time or I have extras that we will not before they go bad, I like to freeze them. These brownies with peppermint mocha freeze beautifully. If you want to be able to remove a brownie or two without having to remove them all, you can cut the brownies first. Then, you can either freeze the brownies on a plate and then move them to a freezer bag once they are frozen, or you can freeze them together but put parchment between the layers.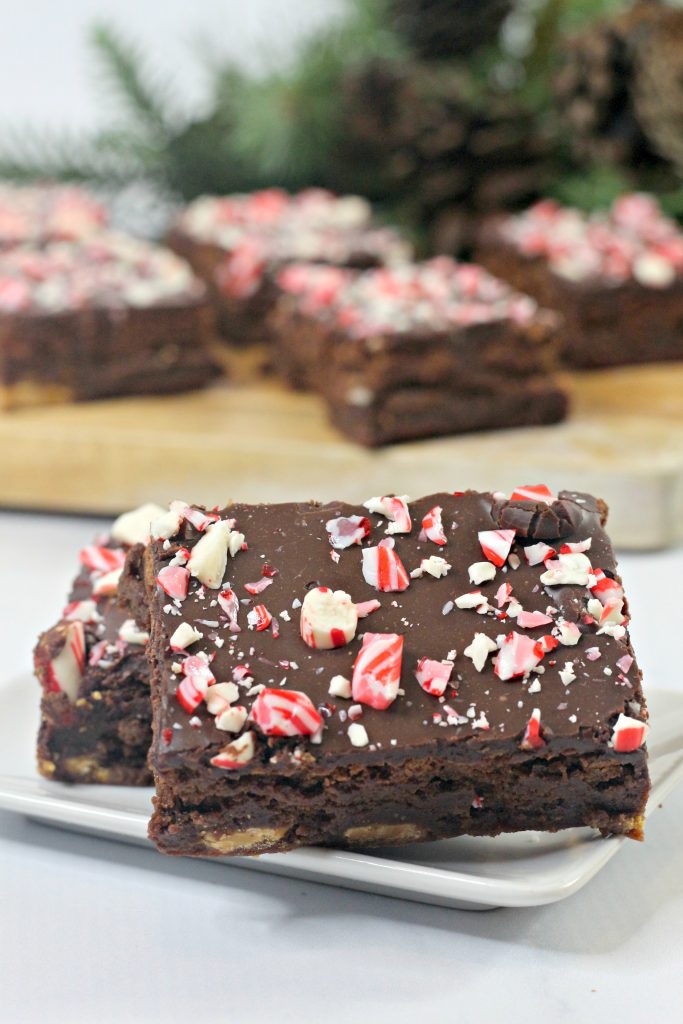 Ingredients in Peppermint Mocha Brownies
Unsalted butter
Sugar
Cocoa powder
Instant coffee
Salt
Peppermint extract
Eggs
Flour
Chocolate chips
Candy cane
Semi sweet chocolate chips
Heavy Whipping cream
How to Make Peppermint Brownies
Preheat oven to 325 degrees.
Prep 8 x 8 in baking pan with nonstick spray.
Line the baking pan with parchment paper
Crush the candy cane
Set aside.
Brownie Directions
Add the butter, sugar, cocoa powder, instant coffee, and salt to the bowl. Put in microwave and heat at 30 seconds at a time. Stir after each 30 second interval.
The butter will be melted and the mixture will feel warm.
Add eggs, one at a time. Mixing directly after each addition.
Using the spatula add the flour stirring until fully combined, They will be thick and shiny.
Add in the chocolate chips. Stir to blend. Add the peppermint extract, Stir well.
Add the batter to the baking pan. Using the spatula spread the batter evenly in the pan.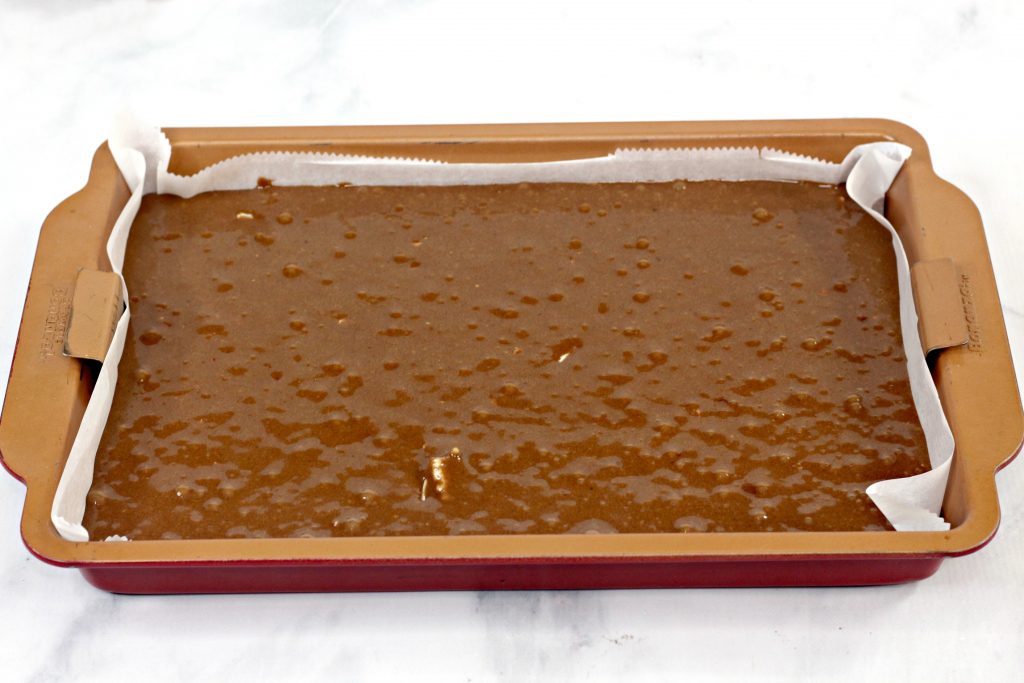 Bake at 325 degrees for 30-35 mins. (Or until an inserted toothpick comes out clean)
Cool completely
Chocolate Ganache Directions
Using a small pot, pour the heavy whipping cream into it and place on medium heat
Pour the chocolate chips into a medium heat safe bowl
Once the heavy whipping cream starts to simmer, remove from heat and pour onto the chocolate chips
Allow to sit for 1 minute before whisking until smooth
Pour onto the top of the brownies and smooth evenly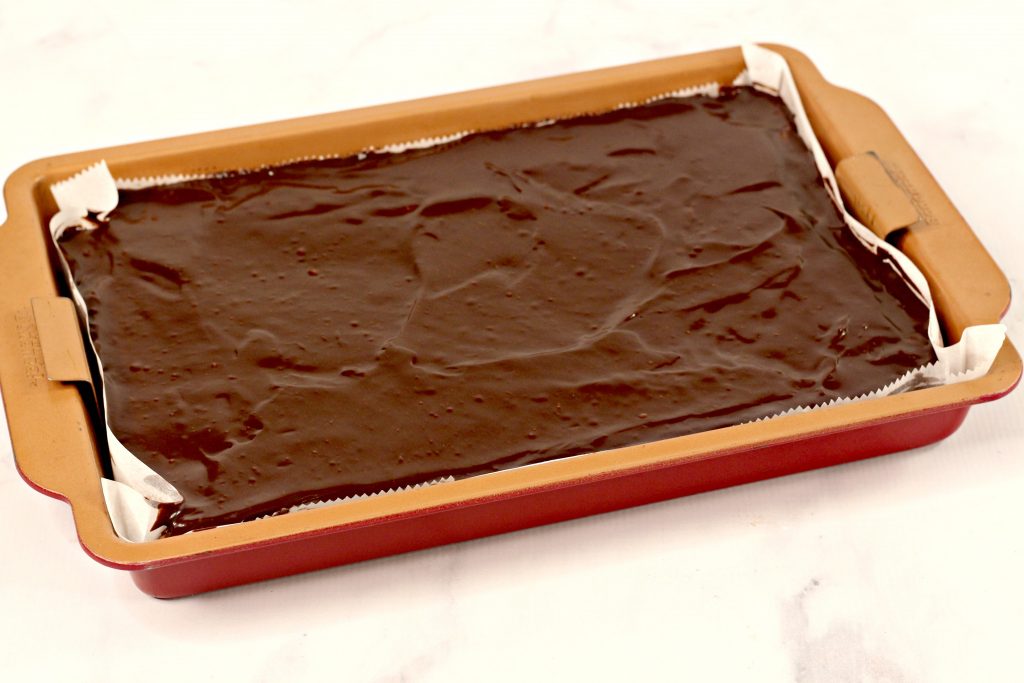 Garnish with the crushed candy cane.
Move to a wire rack and allow the ganache to harden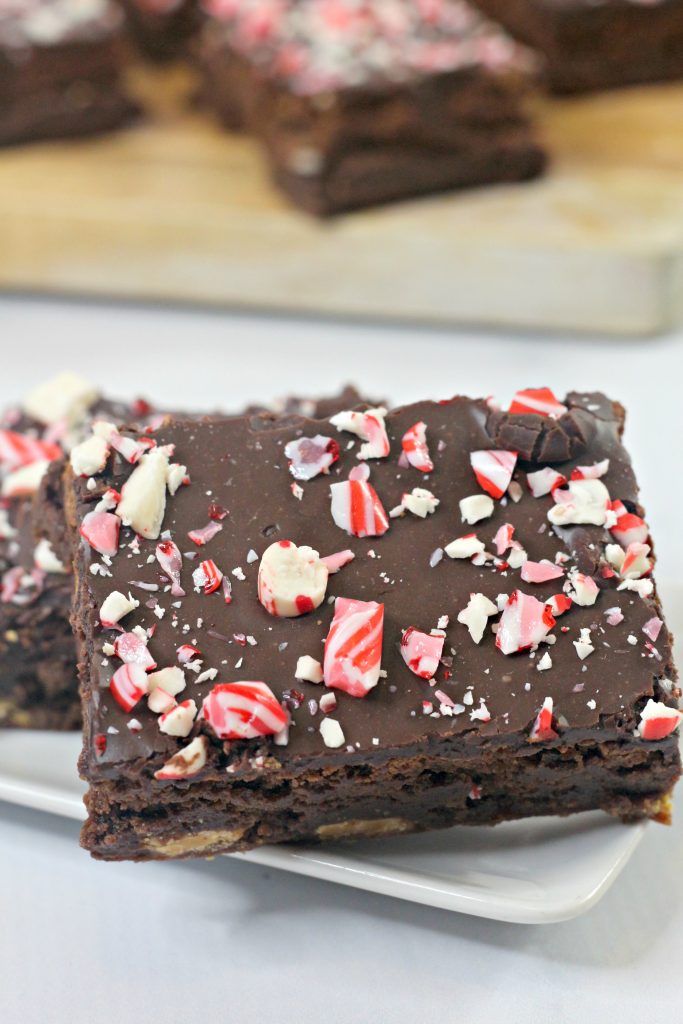 More Christmas Recipes
Peppermint Mocha Brownies
Looking for the perfect mocha brownies recipe that is perfect for Christmas? These Peppermint Mocha Brownies are amazing.
Ingredients
Brownie Ingredients
5

oz

1 1/4 stick unsalted butter

1 1/2

C

sugar

3/4

C

cocoa powder

3-4

tsp

instant coffee

1/4

tsp

salt

2

tsp

peppermint extract

2

large

eggs

cold

1/2

C

flour

1/2

C

chocolate chips

1

regular sized

candy cane
Ganache Ingredients
1

C

semi sweet chocolate chips

1/3

C

Heavy Whipping cream
Instructions
Preheat oven to 325 degrees.

Prep 8 x 8 in baking pan with nonstick spray.

Line the baking pan with parchment paper

Crush the candy cane

Set aside.

Brownie Directions:

Add the butter, sugar, cocoa powder, instant coffee, and salt to the bowl. Put in microwave and heat at 30 seconds at a time. Stir after each 30 second internal. The butter will be melted and the mixture will feel warm.

Add eggs, one at a time. Mixing directly after each addition. Using the spatula add the flour stirring until fully combined, They will be thick and shiny. Add in the chocolate chips. Stir to blend. Add the peppermint extract, Stir well.

Add the batter to the baking pan. Using the spatula spread the batter evenly in the pan.

Bake at 325 degrees for 30-35 mins. (Or until an inserted toothpick comes out clean)

Cool completely

Chocolate Ganache Directions

Using a small pot, pour the heavy whipping cream into it and place on medium heat

Pour the chocolate chips into a medium heat safe bowl

Once the heavy whipping cream starts to simmer, remove from heat and pour onto the chocolate chips

Allow to sit for 1 minute before whisking until smooth

Pour onto the top of the brownies and smooth evenly

Garnish with the crushed candy cane.

Move to a wire rack and allow the ganache to harden