My girls love to eat. The are always looking for a snack. That means I am always looking for a healthy snack for kids. A snack that is low cost, the kids will eat and is healthy. That's a tall order.
Healthy Snack for Kids
Thankfully, over the years, I have found one of my go-to healthy snacks for kids. My kids love anything fun. Willow won't eat raisins or celery but make ants on a log, and she will beg for it. So, what goes better together than banana and peanut butter?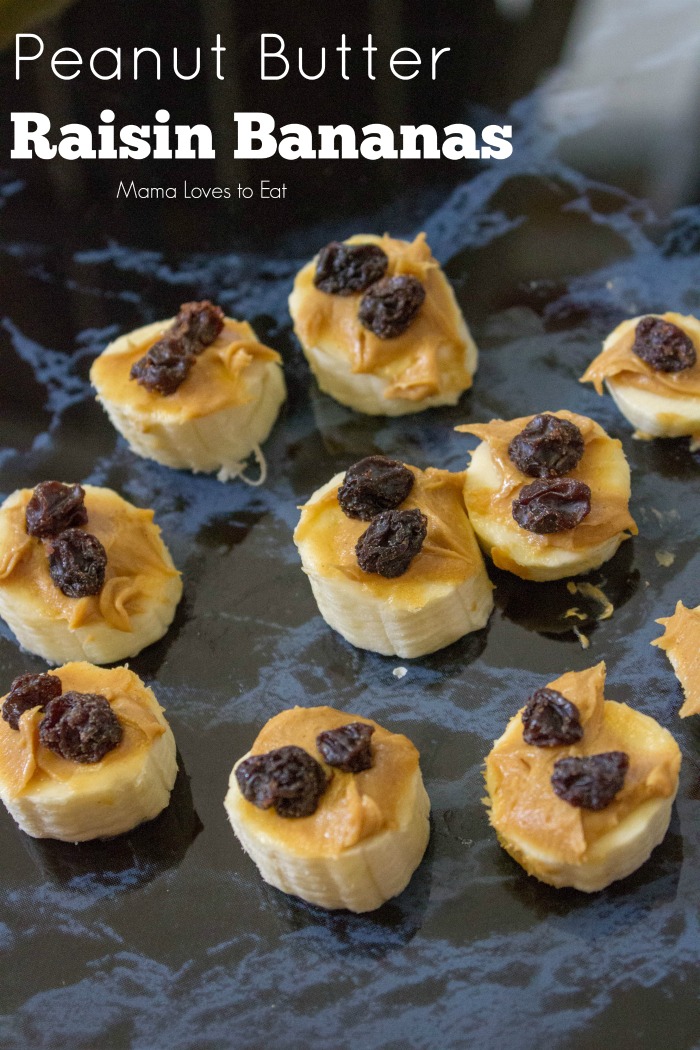 Get the Kids in the Kitchen
My peanut butter raisin bananas are a healthy snack for kids that the kids will love to help make. I love when I can find ways to get the kids in the kitchen with me. It is perfect for rainy days, snow days, or just a long afternoon when the kids need something to do.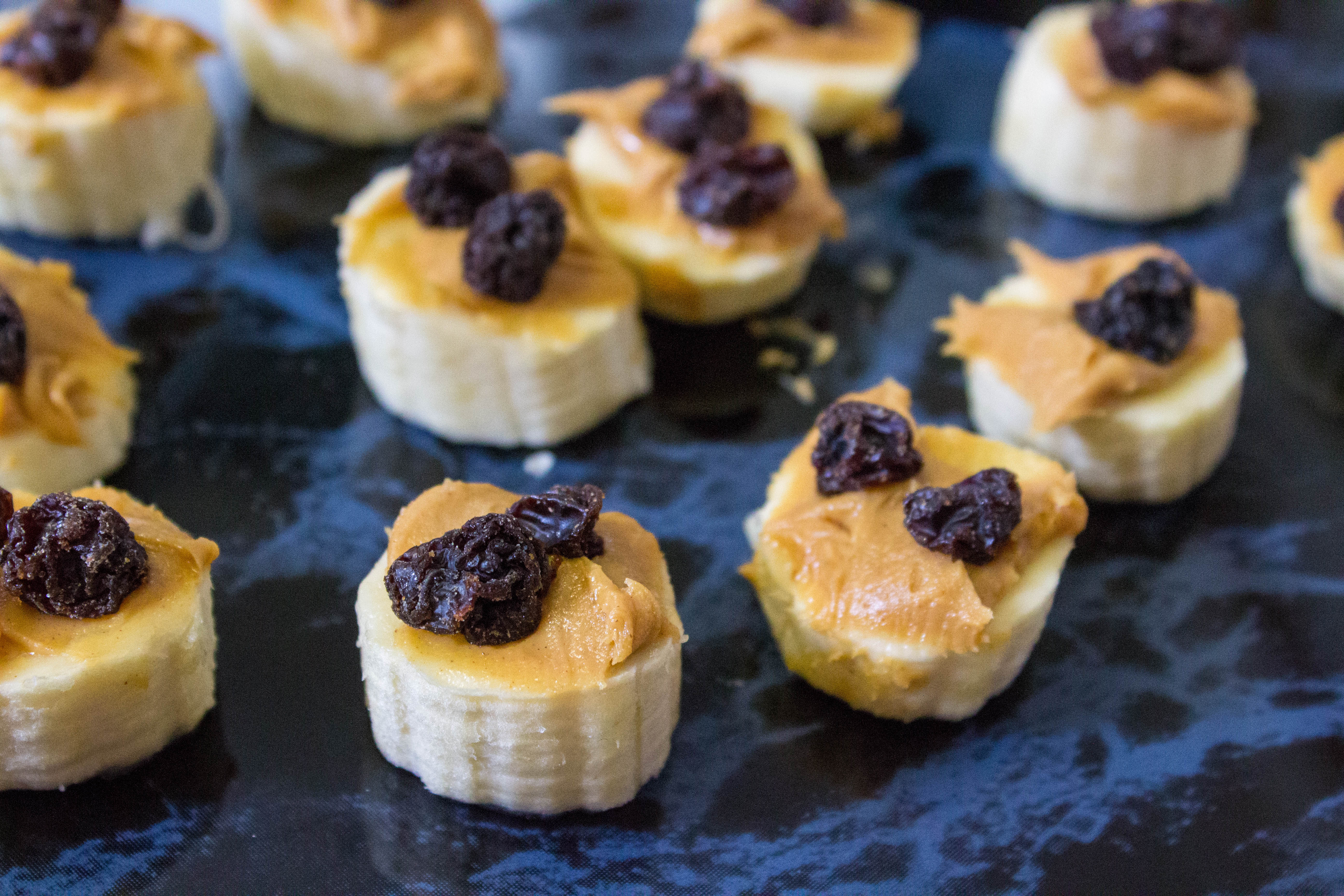 Perfect for Treat for School Lunches
There are a lot of times the kids want something sweet for lunch but we don't have anything that comes to mind. I don't know what it is about this healthy snack but the girls seem to think that they are getting something special. I love that.
How to make this Easy Snack for Kids
Peanut Butter Raisin Bananas
Ingredients
Banana
Peanut Butter
Raisins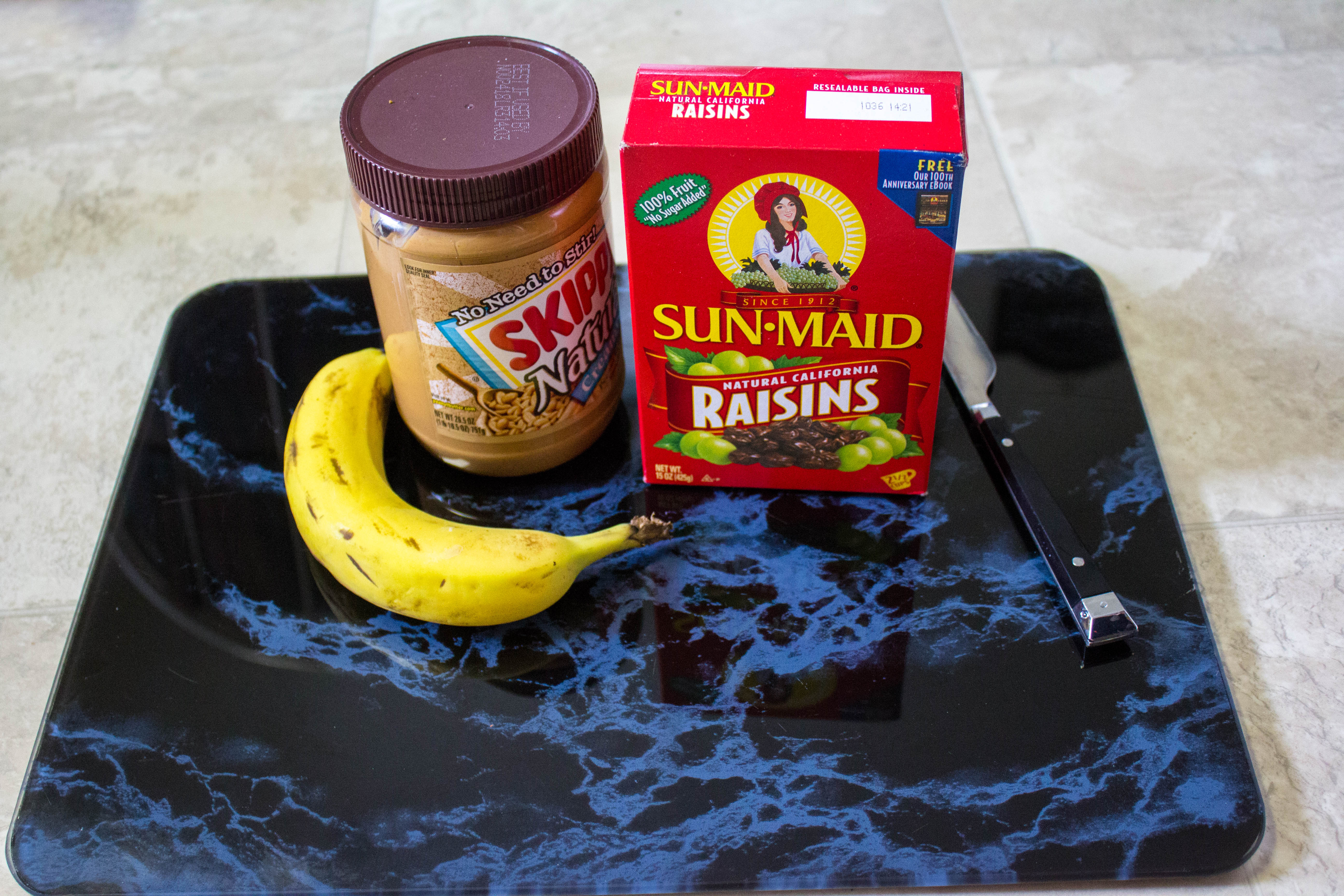 Directions
Using a butter knife, slice the bananas into bite size slices.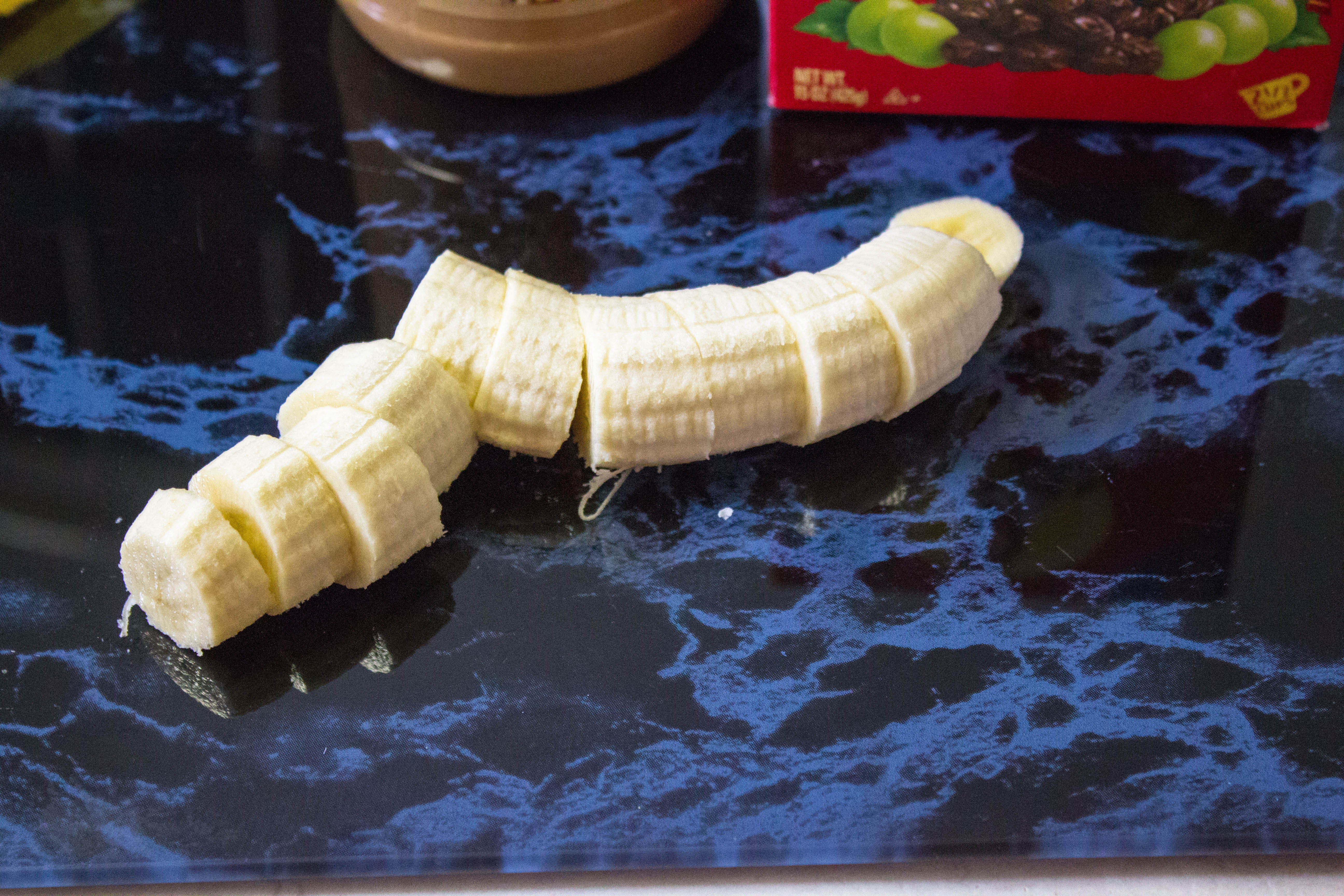 Lather peanut butter over the banana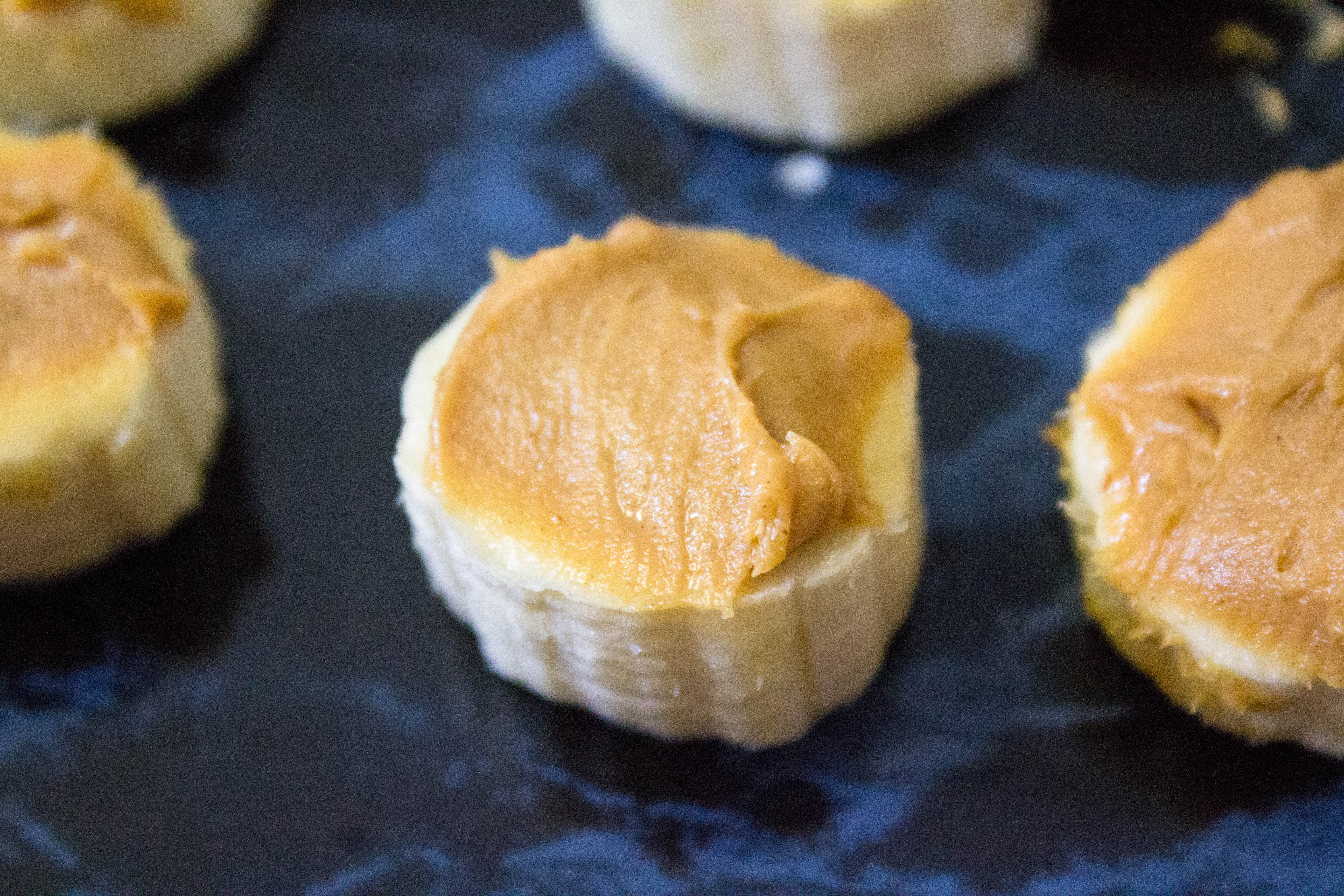 Top with a few raisins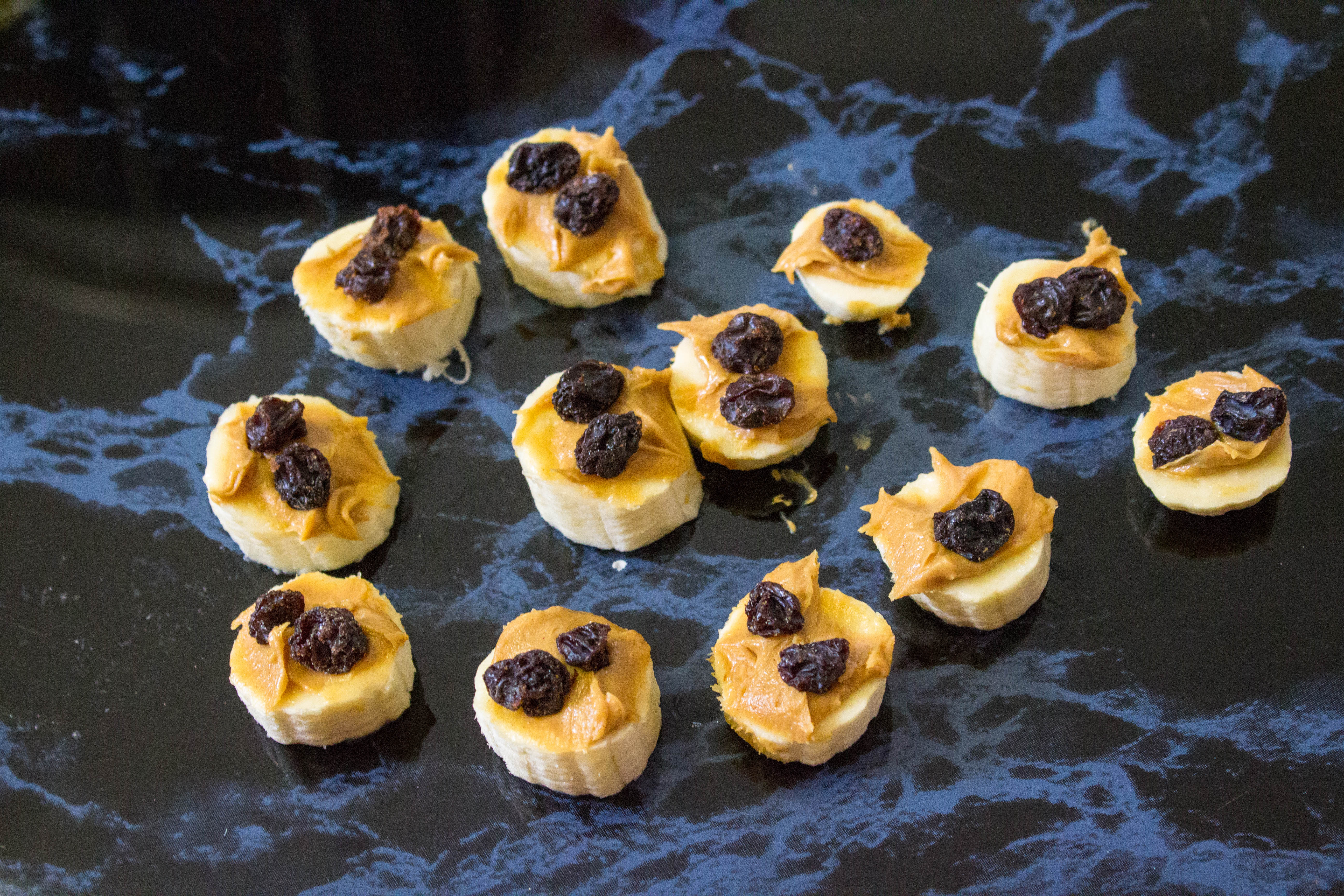 Kids will love how great these bananas taste. The classic taste of banana and peanut butter with the sweet taste of raisins on top. Even my fussiest kids love it.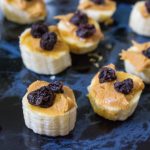 Peanut Butter Raisin Bananas
Ingredients
Banana

Peanut Butter

Raisins
Instructions
Using a butter knife, slice the bananas into bite size slices.

Lather peanut butter over the banana

Top with a few raisins