Chocolate makes everything better! This amazing Chocolate Buttercream Frosting is so rich, sweet, and delicious. You will want to make a huge batch to use for all your incredible dessert recipes.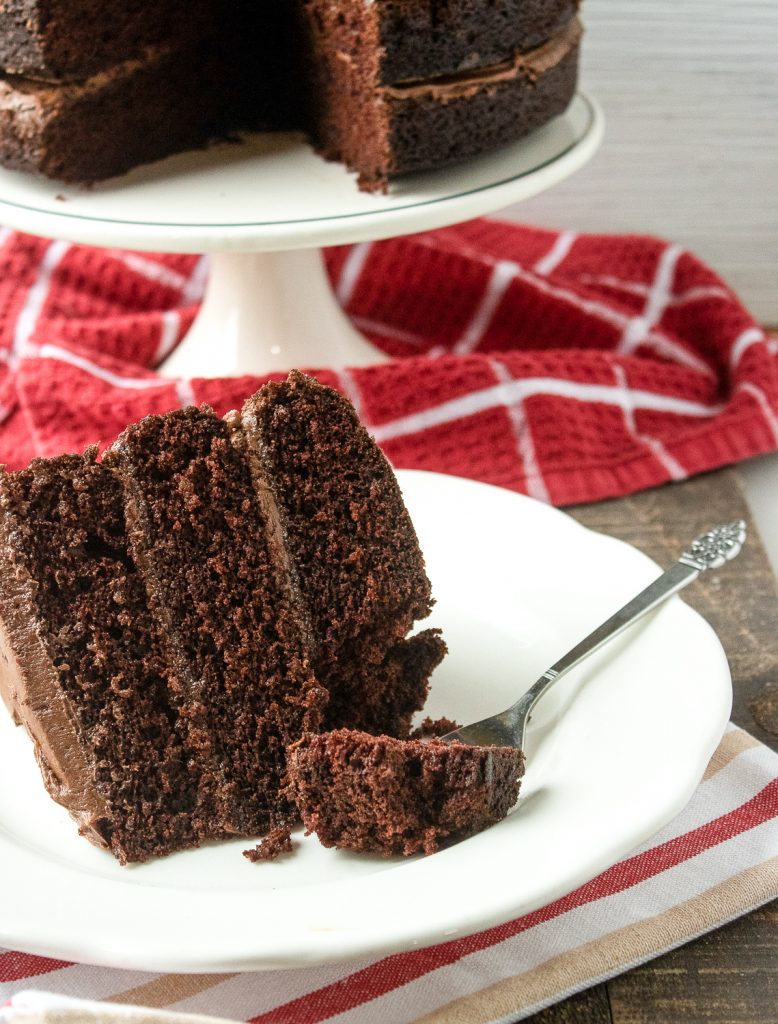 Best Whipped Chocolate Buttercream Frosting
This frosting recipe is just so good! This buttercream frosting is thick, creamy, and smooth. You can use this for a ton of different things like layering your cakes, filling your cupcakes, and frosting your desserts.
Is This The Same As Billy's Buttercream Frosting?
No, this recipe is not the same as Billy's Buttercream Frosting. In this recipe, I am going to be using cocoa powder instead of semi-sweet chocolate chips like Billy's Buttercream.
What Tastes Best With Chocolate Buttercream?
This Chocolate Buttercream is so delicious, and I have made this for almost all of my chocolate desserts. Some examples are a great chocolate buttercream frosting dessert is:
Cookies and Cream Cupcakes

Yellow Cupcakes
Coconut Cupcakes
Pumpkin Cupcakes
Banana Cupcakes
Chocolate Cupcakes
Simple Variations For Chocolate Buttercream Frosting:
Having variations for recipes can not only give you more things to try, but it can change the texture or consistency of any dessert you need. Here is a list of some great variations to try for chocolate frosting.
Darker Chocolate
I love a good dark chocolate frosting! If you want the same, you can substitute the cocoa powder for a dark cocoa powder like Hershey's Special Dark.
Add-Ins
Try adding a bit of additional flavor to the chocolate frosting by adding some peppermint extract or citrus flavors like lemon, lime, or orange. Start off with just a bit and add more until you reach your desired flavor.
Filling
I love buttercream because it is an awesome frosting AND filling! Use this to top your cupcakes as well as fill them. Cut out a hole in the center of the cupcake and fill it with the chocolate buttercream, then top it with some more!
Have you joined the Mama Loves to Eat Facebook Group yet? Get loads of delicious recipes. Share you favorites and find new ones.
Why Is My Chocolate Buttercream Not Fluffy?
If you find yourself with a separated or almost curdled frosting, it can be from not using the ingredients at room temperature. When your butter is being used cold, it can cause you to have clumps. If the frosting is too thin, you will need more powdered sugar until you reach your desired consistency. It could also be dry or even powdered and if so, add more milk a teaspoon at a time.
Tips for the Best Chocolate Buttercream
I absolutely LOVE chocolate buttercream frosting because it is simple to make and tastes SO good. To make sure that this frosting comes out in the best way possible. Below I have a few great tips to help you out!
You want to make sure to be using room temperature butter for this recipe. It is not only easier to work with, but it can make a super smooth, and glossy frosting without worrying about clumps.
Make sure to slowly add your powdered sugar into the mixture until it's moist, then increase the speed of your mixer. This will avoid a puff cloud of powdered sugar smoke going in your face and making a mess!
Cooking Tips For Chocolate Buttercream Frosting:
We can all use a few cooking tips to help us out every now and then. Here are a few great tips I like to use often.
If you want a stiffer frosting, you can add confectioners' sugar.
If you want a softer frosting, you can add more milk or heavy cream.
Make sure that when you frost your cupcakes or cakes you decorate right away. You don't want to wait too long to add your sprinkles and have them roll-off.
How Much Chocolate Frosting Does This Make?
This recipe includes enough frosting to make 12-16 cupcakes or a 9 x 13-inch quarter sheet cake with a thin layer of frosting. So, about 2.5 cups of frosting.
What Is The Best Cocoa Powder To Use?
I love using unsweetened natural cocoa powder like Hershey's brand. You can also use a dutch process cocoa powder as well for this chocolate buttercream recipe.
Can I Substitute Heavy Cream?
Instead of using heavy creamy for this frosting, you can substitute it with milk. You can use the milk to thin out the frosting, but you will want to use a little less than the amount needed for the heavy cream. Pour in the milk until you reach the desired consistency.
Can I Add Espresso Powder To This Recipe?
Yes! I love a good rich and delicious chocolate frosting! To make it richer, you can add about ½ to 1 teaspoon of instant espresso powder. You can add this in when you add in the cocoa powder.
What To Do If My Chocolate Frosting Is Too Sweet?
Sometimes I go to try my frosting and feel my teeth crack from how sweet it turned out. If you find yourself in the same situation, you can add a pinch of salt or use salted butter to reduce the sweetness. You can also cut the powdered sugar down by 1-2 cups along with reducing the amount of milk you will need.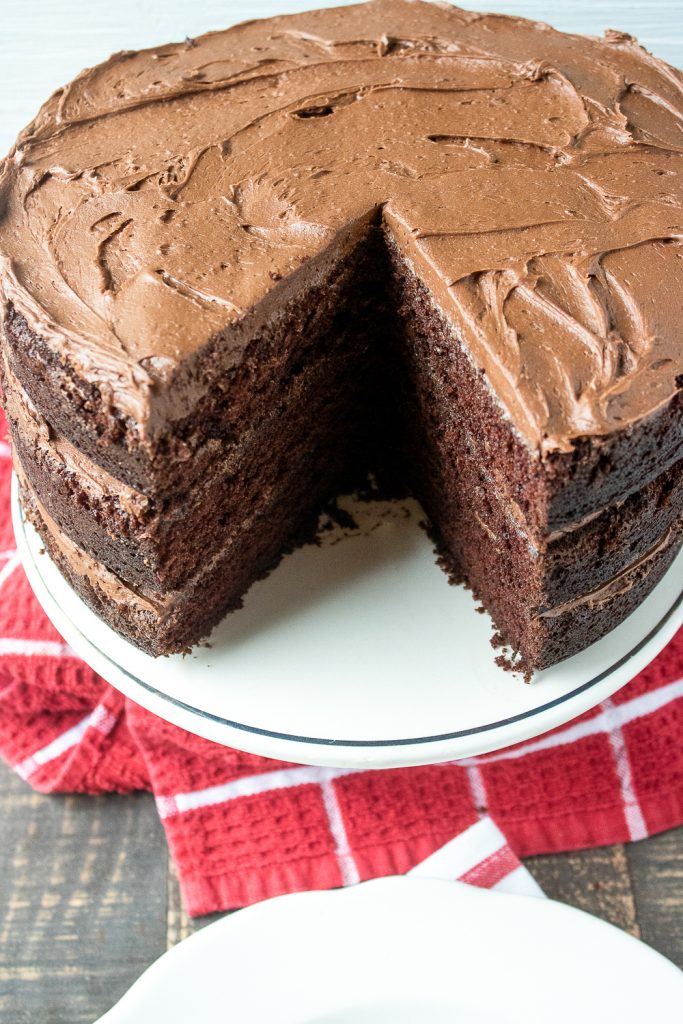 Can I Double Old Fashioned Chocolate Buttercream?
Yes! Sometimes I like to bake a ton and need more frosting than I originally thought. You can definitely double this recipe. You will want to increase your mixing times slightly.
Do I Need To Sift My Dry Ingredients?
I use to be super paranoid about sifting my ingredients! It has always been said that you MUST sift your ingredients, but you actually don't as it won't make much of a difference.
Can You Overmix Buttercream Frosting?
I've been told that you can cause air bubbles in your buttercream from overmixing, but I personally have never had an issue with overmixing my frosting.
Does Chocolate Buttercream Frosting Need To Be Refrigerated?
This frosting does not need to be stored in the refrigerator. But, it will help with the shelf life of the recipe as well as whatever dessert you are frosting. It can be kept on the counter for a couple of days if you have a cool kitchen and the recipe is stored properly.
Can This Chocolate Buttercream Frosting Be Made In Advance?
Sometimes I need my frosting or dessert made ahead of time, and this chocolate frosting is great for that. This can amazingly be stored up to 4 days in advance. Check out the "How Store Chocolate Buttercream frosting?".
How To Store Chocolate Buttercream Frosting?
Here are a few ways to store your chocolate frosting so it can last for as long as you need. I would first like to say that each storing method requires you to place the frosting into an airtight container or Ziploc bag. This recipe can be stored at room temperature for about 2-3 days. For longer shelf life, it can be stored in the fridge for up to 14 days. When you're ready, make sure to thaw to room temperature before using. To extend the shelf life even greater, you can place it in the freezer for up to 3 months. For this, you will need to thaw it in the fridge before bringing it to room temperature. If you find that the mixture is too soft, you can add a bit more powdered sugar.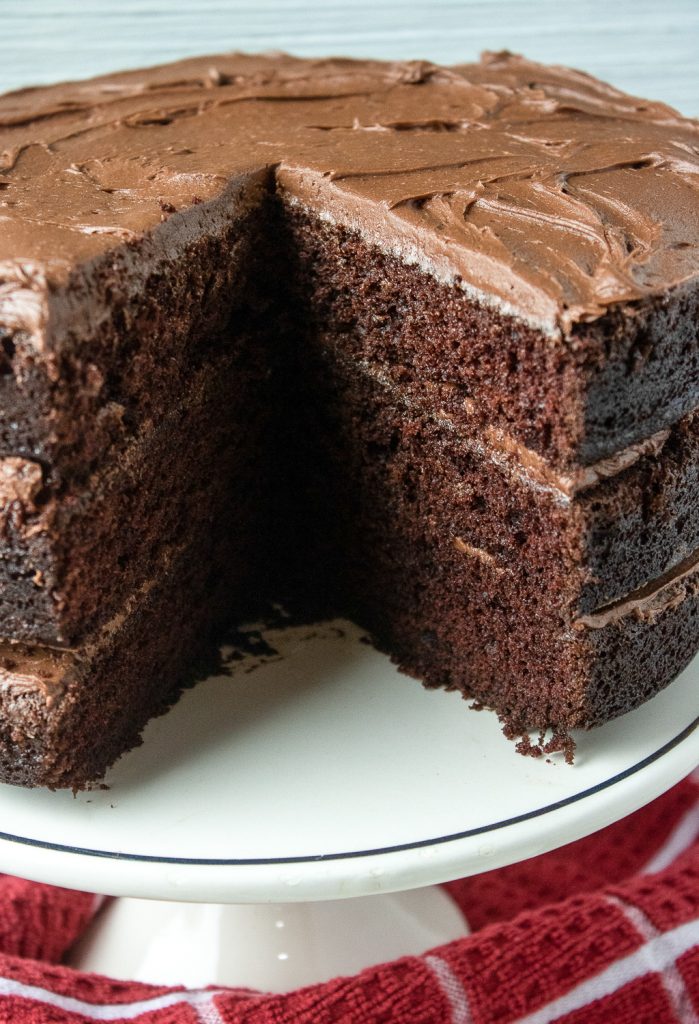 Key Ingredients You'll Need
Get the full list of ingredients, with measurements, and step-by-step directions at the bottom of the post in the printable recipe card.
Butter
Powdered Sugar
Cocoa Powder
Heavy Cream or Milk
Salt
Vanilla
How To Make Chocolate Buttercream Frosting
This is the easiest and most simple way to get the best frosting you will ever have. Follow these quick steps to get you the perfect frosting in minutes.
Step 1. Beat the butter in a mixer for 2 minutes until creamy.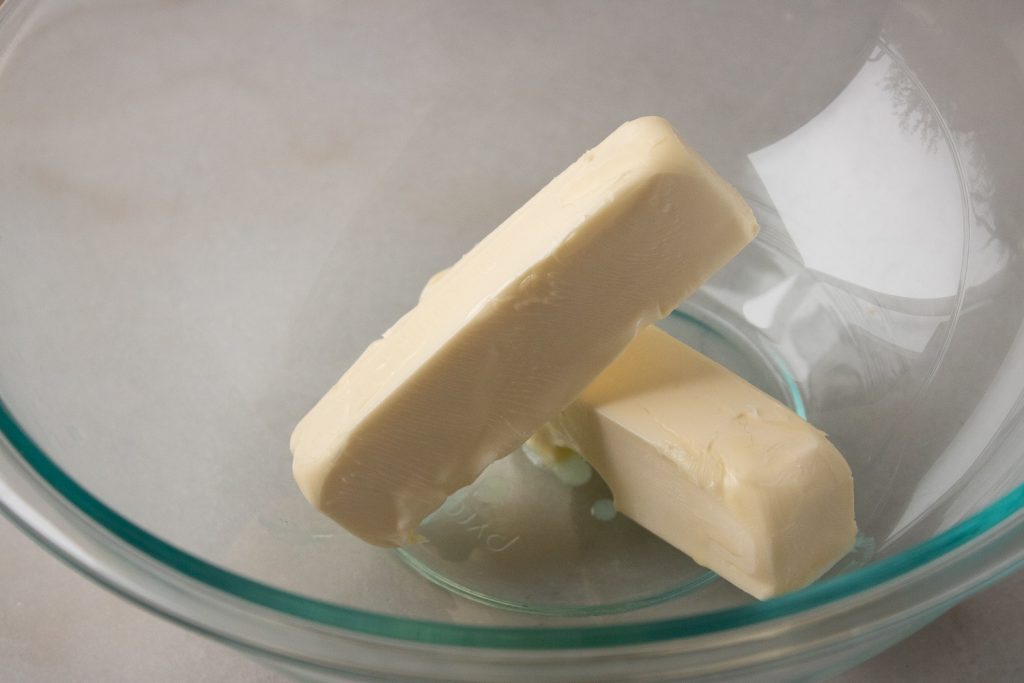 Step 2. Add in the remaining ingredients and combine on low for 30-seconds, then increase the speed to high for another minute.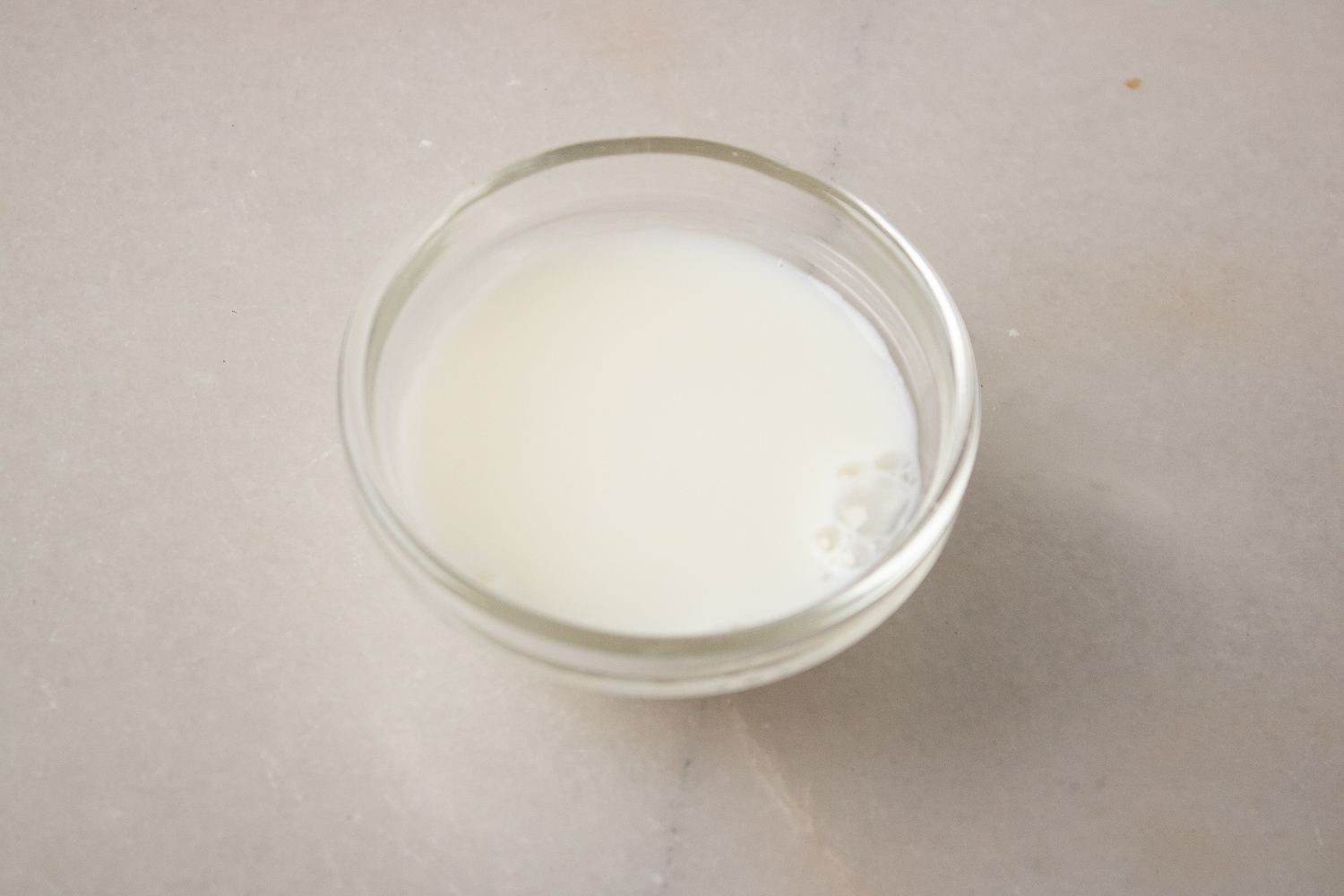 Step 3. Add more powdered sugar if it's too thin and more milk if it's too thick. Frost your dessert and enjoy!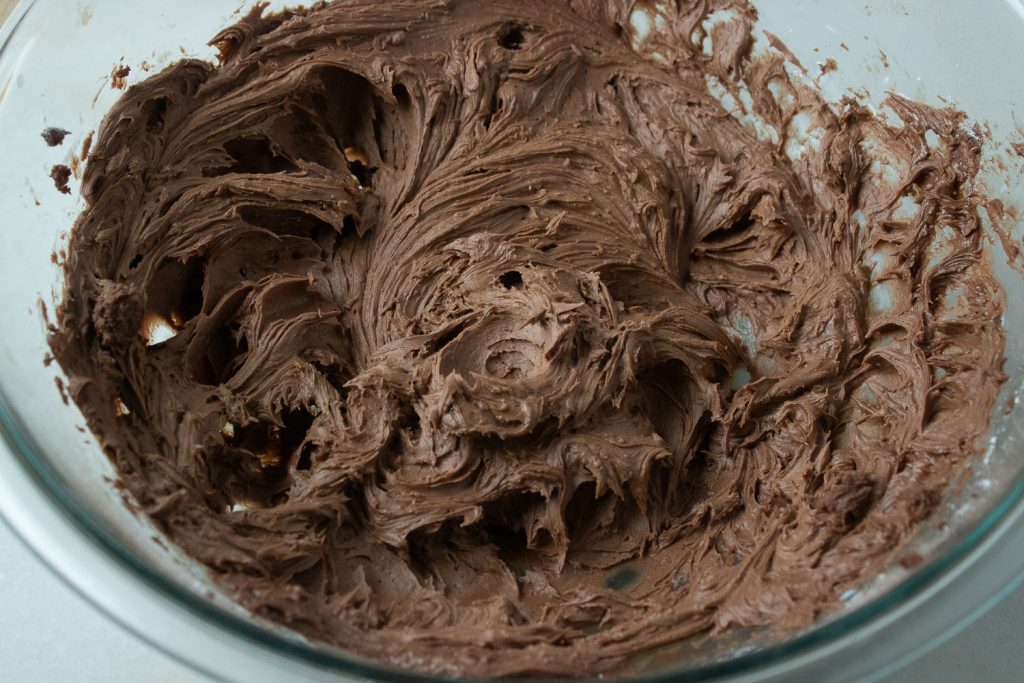 More Frosting Recipes: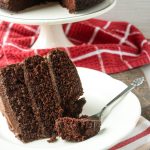 Old Fashioned Chocolate Buttercream Frosting
Chocolate makes everything better! This amazing Chocolate Buttercream Frosting is so rich, sweet, and delicious. You will want to make a huge batch to use for all your incredible dessert recipes.
Keyword:
Chocolate Buttercream Frosting
Ingredients
1

cup

butter

unsalted, softened to room temperature

3 ½

cups

confectioners' sugar

½

cup

cocoa powder

unsweetened natural or dutch-process cocoa powder

3

tablespoon

heavy cream

or milk

⅛

teaspoon

salt

2

teaspoon

pure vanilla extract
Instructions
Using a hand mixer or standing mixer, beat the butter on medium speed with a paddle or whisk attachment for about 2-minutes until creamy.

In the mixing bowl, put in the confectioners' sugar, cocoa powder, heavy cream, salt, and vanilla extract and combine for 30 seconds on low speed. Then turn the speed to high and combine for an additional minute.

If the frosting is too thin, you can add ¼ cup powdered sugar. If its too thick, add a tablespoon of cream or milk. You can add a pinch of salt, if desired.