Look no further than our Amazing Green Spinach Smoothie for a smoothie that is packed with nutrients and flavor! This delicious drink is made with fresh spinach, bananas, almond milk, and honey, and it's perfect for a quick breakfast or snack. The best part? It's super healthy and nutritious, so you can feel good about drinking it!
Blueberry Green Smoothie with Honey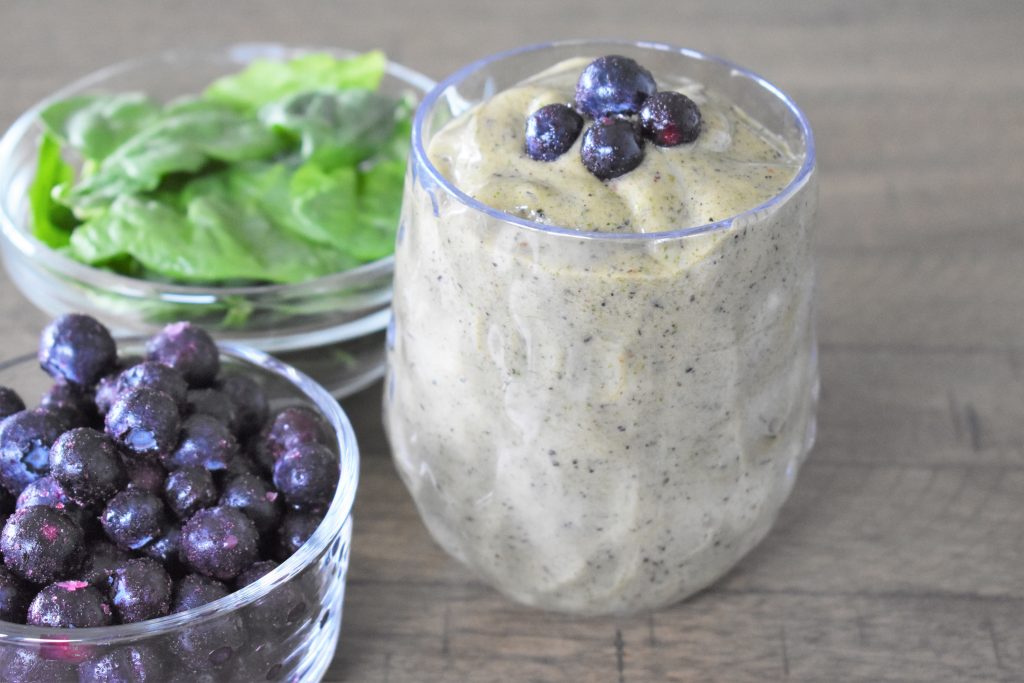 Table of contents
❤️ Why you'll love it
This Honey Smoothie is so delicious and is a great recipe for meal prep. You can enjoy this spinach smoothie with your breakfast or it can act as a meal replacement as it provides all the energy you need for your busy day. This recipe uses fruits and spinach to give you a smoothie with a bomb of flavor in every sip.
🧾 Ingredients
Get the full list of ingredients, with measurements, and step-by-step instructions at the bottom of the post in the printable recipe card.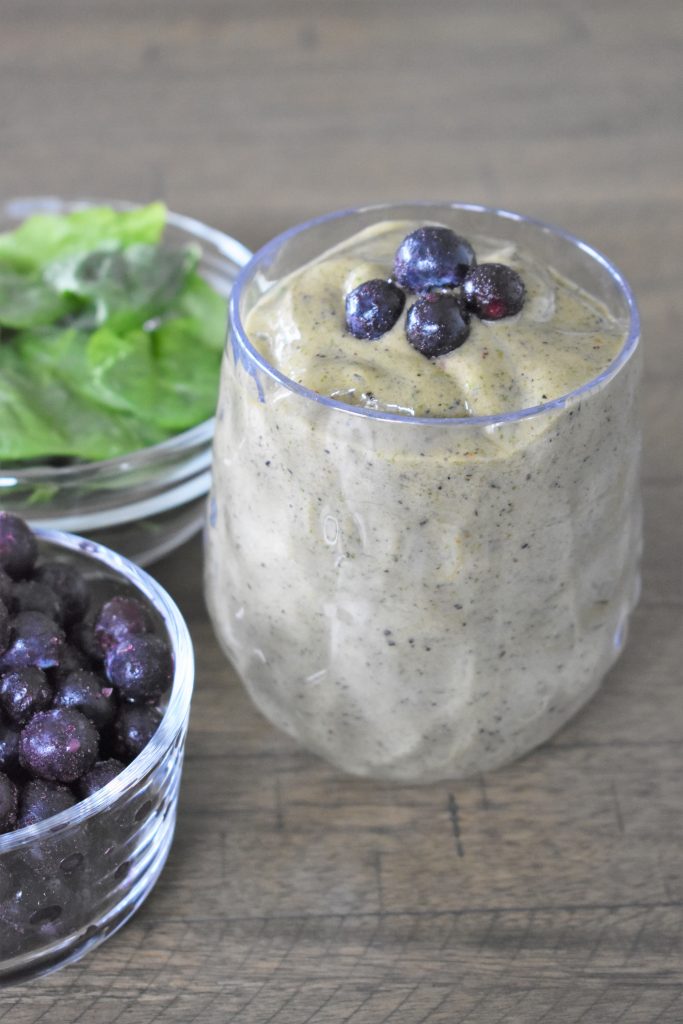 Banana
Mango
Blueberries
Vanilla Almond Milk
Raw Honey
Baby Spinach
🍳 How to Make
Get the full list of ingredients, with measurements, and step-by-step instructions at the bottom of the post in the printable recipe card.
Step 1. Add all the ingredients into a blender and combine.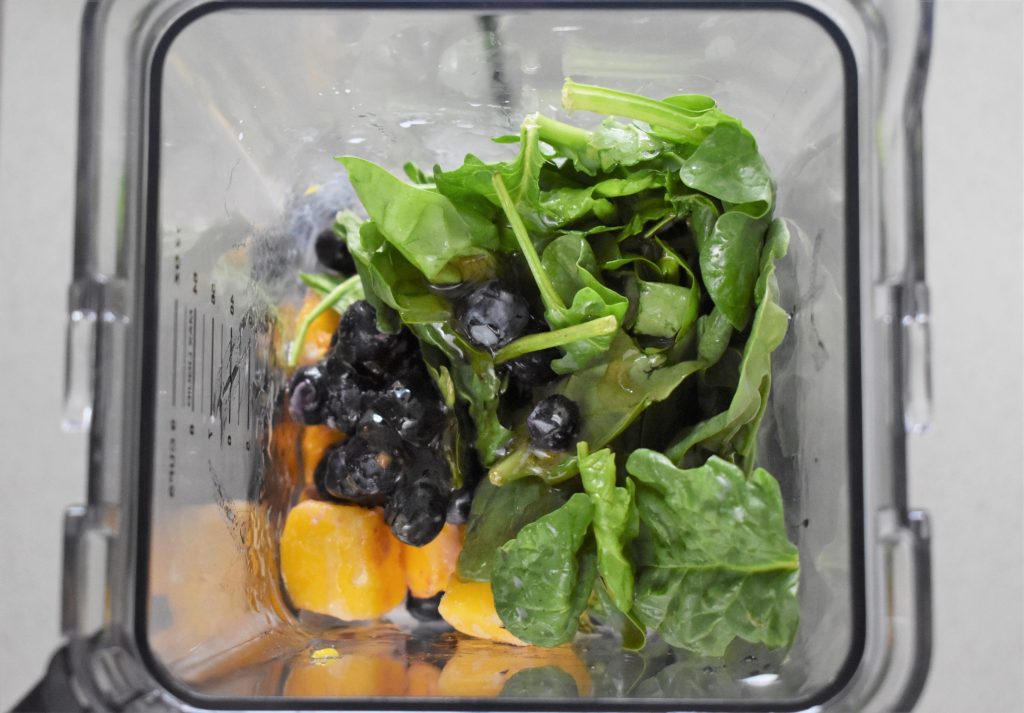 Step 2. Combine until smooth and serve.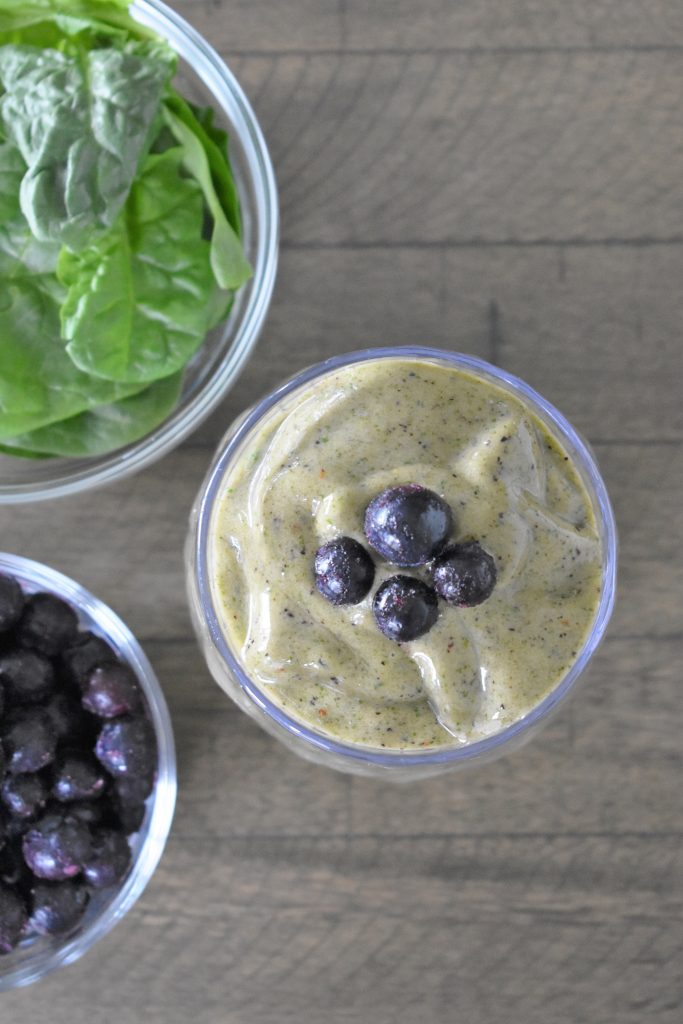 Hint: You do not want to use frozen spinach for this recipe. It is best to freeze the spinach yourself, you can follow the steps below.
🥄 Variations
This recipe uses quite a few different fruits like blueberries, bananas, and mango which for me is more than enough fruity goodness. However, if you're looking to add additional fruits or even more vegetables you can.
You can put kale and spinach into this green smoothie. Adding additional ingredients like kale will just add more health benefits to your smoothie.
Honey is one of my favorite ingredients to use because it adds a sweetness to the recipe that is just to die for. However, if you're needing a few different options instead of honey, you can choose from this list of alternatives:
Maple Syrup
Agave
Coconut Nectar
Date Paste
Apple Sauce
Brown Rice Syrup
🍶 Storing
It is very easy to store this smoothie recipe, you can follow the fridge and freezer instructions below for the best storage method.
Refrigerator Storage: If you are a person who doesn't like a cold smoothie and is okay with having a not-so-cold smoothie, you can keep the honey smoothie in the fridge overnight. The smoothie will tend to form a greenish foam on top, but all you need to do is mix it up! If you want it to be a bit colder or thicker, when you're ready, you can add an additional ½ cup of frozen fruit to help thicken it up.
Freezer Storage: You will want to freeze the smoothie as a whole. Add all of your ingredients as you would and store them in the freezer until you are ready to enjoy. You can reblend the smoothie when ready or make them into popsicles.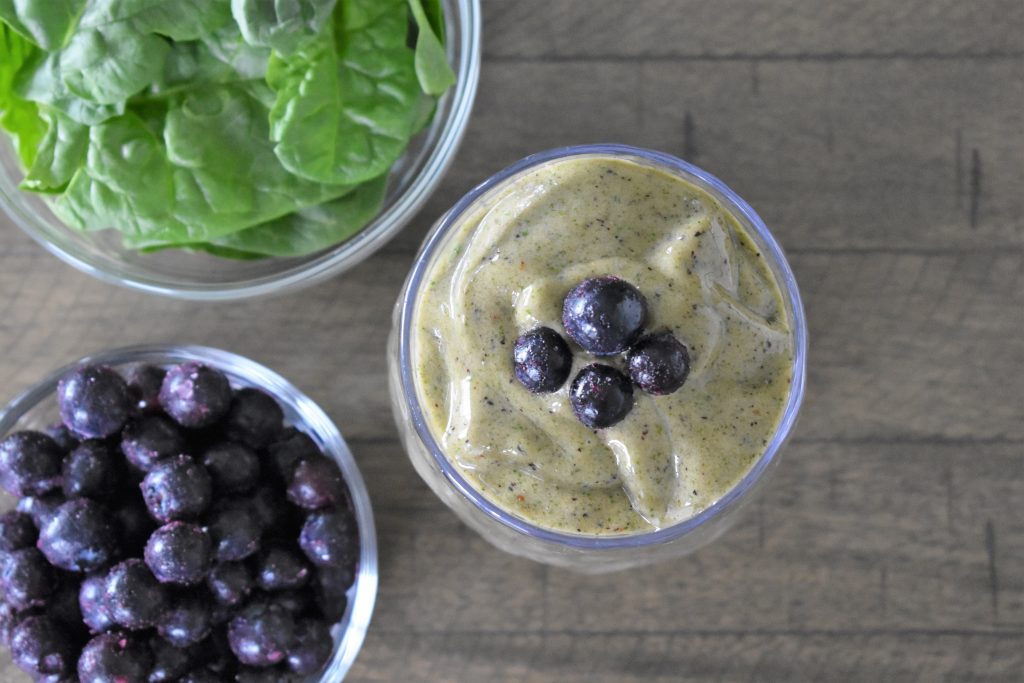 💭Tip for Making the Perfect
Meal Prep: When you want to save time in the mornings, you can meal prep! Meal prepping will not only save you a ton of time but will make it an easy grab-and-go breakfast when you are in a hurry. Meal prepping is simple, all you need to do is lay out all your ingredients besides any liquid and place them into small freezer bags.
When you are ready, you can pour the liquid and your ingredients into the blender and combine on high. That's all you have to do!
You will want to follow these steps to freeze your spinach in the best possible way.
Step 1. You will need to clean your spinach very well by running them underwater.
Step 2. Put the spinach in a blender with about 250ml of water. Pulse to combine until it's watery.
Step 3. Pour the spinach into cleaned ice cube trays and place it into the freezer until solid.
❔FAQs
What Milk Do I Need To Use For A Smoothie?
For this recipe, you will be using vanilla almond milk. Vanilla almond milk is creamy and silky milk that helps so much with the texture of the smoothie. It also provides vanilla flavoring that enhances the flavor and smell of the smoothie.
Why is This Smoothie Healthy?
This smoothie is healthy because of all the ingredients used. You get fiber, antioxidants, and nutrients from bananas, blueberries, and mango as well as spinach. You can also add in greek yogurt for use of healthy fat and protein.
Are Spinach Smoothies Good For Weight Loss?
Green Smoothies is an incredible way to help your body in all aspects. You can use this smoothie to help with weight loss, help your skin, bones, and eyes, and even boost your immune system.
Can I Drink A Spinach Smoothie Every Day?
Yes, you can have this delicious smoothie every single day if you choose. This smoothie will give you your daily dose of vitamins, protein, antioxidants, and more. If you want a smoothie that will give you all that and tastes amazing, then this is the one for you.
More❔FAQs
Can You Taste The Spinach In A Green Smoothie?
Of course, everyone's first thought of a green smoothie with spinach is...absolutely not! As much as the thought of drinking spinach may turn you away, you will actually be quite surprised! This recipe will have you telling all your friends just how amazing it is. This honey smoothie is so good that even the kids will love it.
Do You Put Ice In Smoothies?
Putting ice into the smoothies is not normally needed because most often you use frozen ingredients that will help with the cooling and thickness of the smoothie. Bananas are used in this recipe which is one of my favorite fruits to use to get that creamy and thick consistency.
How to Easily Blend Your Honey Smoothie
You will first need to make sure you have a blender with enough power to fully blend your smoothie. If you don't, it will cause chunks in the smoothie and we don't want that! Once you have the right blender, you will want to begin adding your ingredients in slowly and blend as you go. Doing this will reduce any clumps and give you the best result.
📖More Recipes
Love Recipes? Join our Facebook Group, The Best Recipes Because Mama Loves to Eat
Need to change the number of servings? You can click on the number of servings and change the number. This will adjust the ingredient measurements to what you need.
If you love this recipe, come back and give it 5 stars! ⭐️⭐️⭐️⭐️⭐️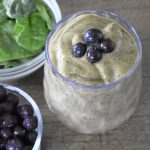 Amazing Green Spinach Smoothie
This Green Spinach Smoothie is the energy boost you need in the morning. A Green Smoothie is packed with protein and healthy fats to get you started for the day. This simple and quick recipe can be ready in just seconds!
Keyword:
Spinach Smoothie
Ingredients
1

banana

1

cup

mango

frozen

½

cup

blueberries

frozen

½

cup

vanilla almond milk

1

tablespoon

raw honey

½

cup

baby spinach
Instructions
In a blender, add the bananas, mangos, blueberries, almond milk, honey, and spinach, and combine until fully incorporated.

Once Blended, pour into a serving cup, and enjoy!