Looking for a fast chicken recipe? These Instant Pot Chicken recipes are fast and easy and oh-so-good.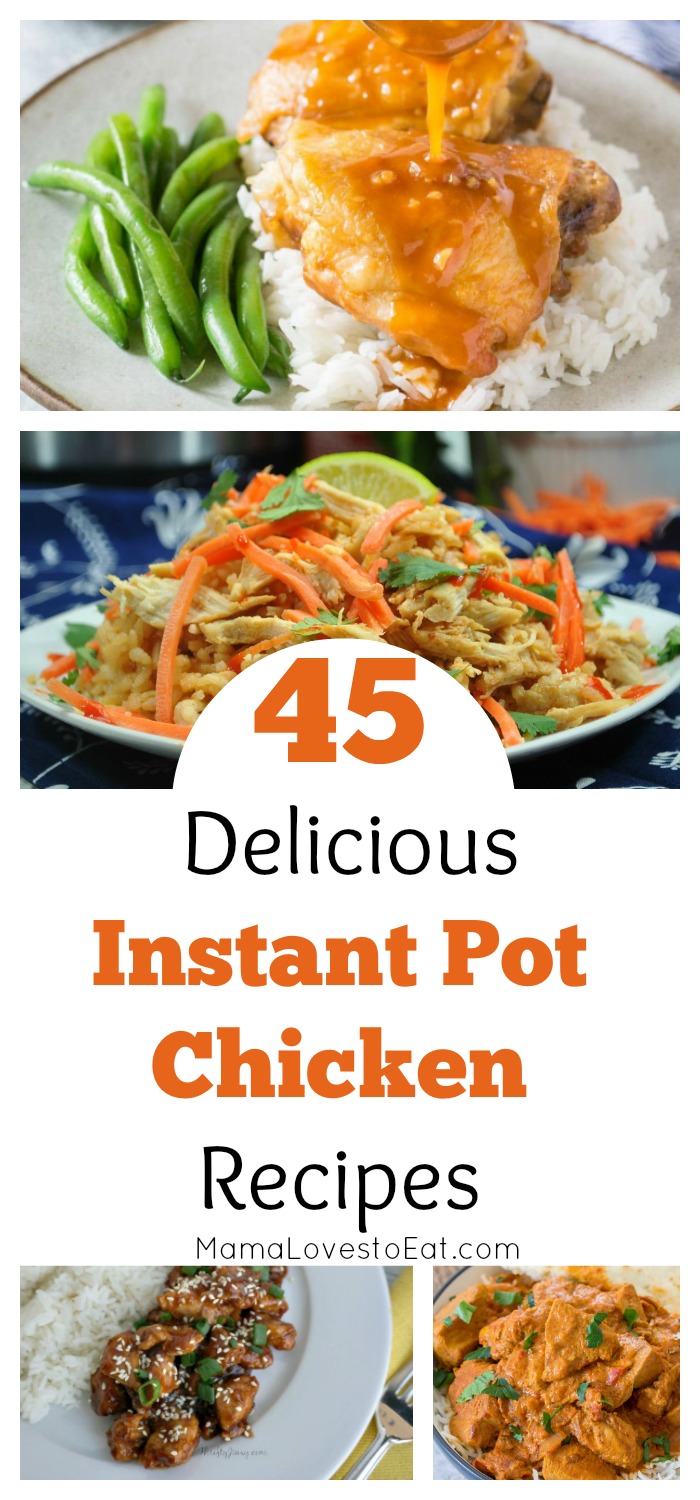 Want More Instant Pot Recipes?
45 Instant Pot Chicken Recipes
Chicken is a go to dinner idea for a lot of people. Chicken is inexpensive, versatile and delicious. That's why I have FORTY-FIVE Instant Pot chicken recipes gathered for you! Click on the links below to grab these wonderful Instant Pot Chicken Recipes! Don't forget to leave a comment letting my friends know you found them at Mama Loves to Eat!