Whether you eat turkey for Thanksgiving, Christmas or just because you love turkey, there is always extra turkey, even after having leftovers the next day. If you want leftover turkey recipes, you will love Leftover Turkey Frittata. This is a creative idea for your turkey leftovers. Use it to whip up a delicious turkey frittata for a weekend breakfast or brunch. It's simple to make and uses just one pan!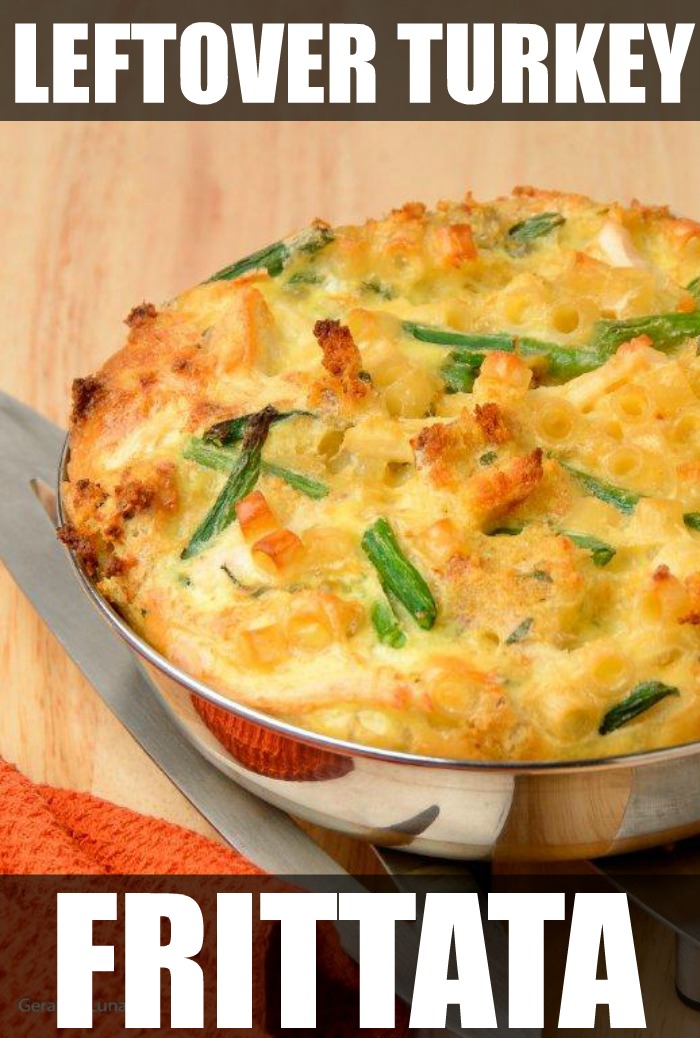 I love turkey. We make it for Thanksgiving, for Christmas and usually at least one other time a year. Sometimes we only make a turkey breast but usually, we make a whole turkey because we eat it for a few days before changing it up with new leftover turkey recipes.
What to Make with Leftover Turkey
After the second day of leftovers, my family starts to complain when they see the pan of turkey come out of the fridge. A long time ago, it makes me start to think, what to make with leftover turkey? For the longest time, there were only a few things that I could think of. Whenever I would wonder what to make with leftover turkey it was usually turkey sandwiches and a twist on chicken salad with turkey instead. Both are yummy, but it still feels like eating leftover turkey.
Leftover Turkey Recipes
That is when I started coming up with leftover turkey recipes. Leftover turkey frittata is a great way to use up leftover turkey. I also make leftover turkey soup, a turkey noodle casserole, and a leftover turkey potato recipe. (All of these leftover turkey recipes are located on our sister site, Our Wabi Sabi Life) We will be adding two more leftover turkey recipes on that site as well, Turkey stroganoff and turkey lasagna.
Leftover Turkey Frittata
What I love about leftover turkey frittata is that it is basically a free meal. Almost everything in this leftover turkey recipe is stuff that was already made during a turkey dinner. And one thing I love it when I can reuse ingredients and not throw anything away.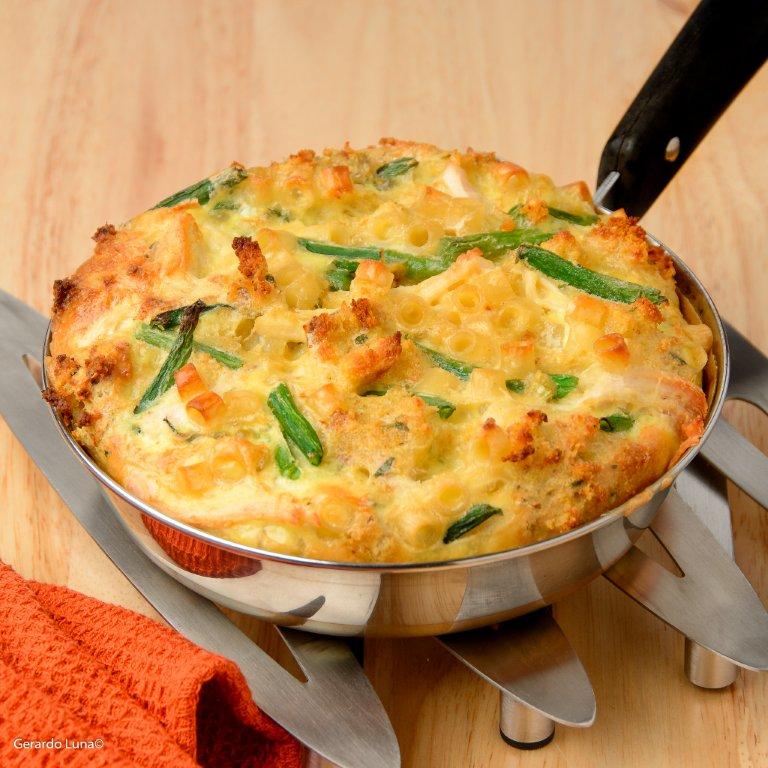 Makes 8 servings.
More Delicious Recipes
Want something low carb? Learn how to cook spaghetti squash perfectly every time so it tastes amazing.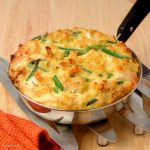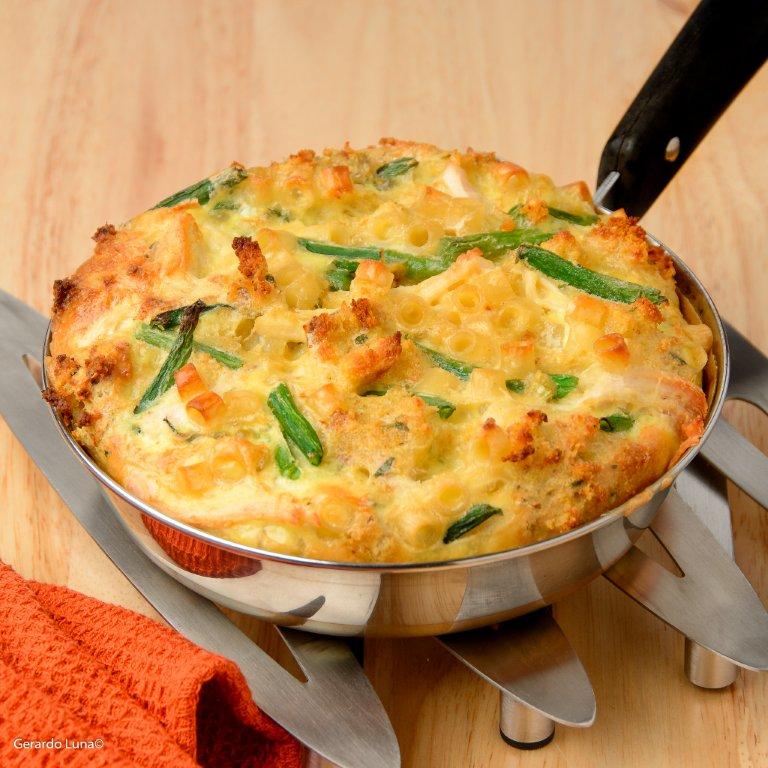 Leftover Turkey Frittata
Ingredients
2

oz.

small pasta

1

Tbsp.

unsalted butter

1

cup

or 4 oz. leftover green beans

cut into 1" pieces

1 ½

cups

or 6 oz. leftover turkey

shredded or cut into bite-sized pieces

1 ½

cups

or 6 oz. leftover pearl onions

1 ½

cups

or 8 oz. leftover stuffing

6

large eggs

beaten
Instructions
Preheat oven to 375ºF.

Bring a large pot of salted water to a boil. Cook the pasta according to package directions. Drain and reserve.

Heat an 8" or 9" sauté pan over medium heat. Add the butter and coat the bottom of the pan. Strew the green beans, turkey, pearl onions, stuffing, and pasta around the pan. Pour the eggs over.

Cook until just starting to brown along the bottom (about 2 minutes). Transfer to the oven and continue to cook until the eggs are set (about 20 minutes). Allow to cool slightly before cutting into 8 wedges.